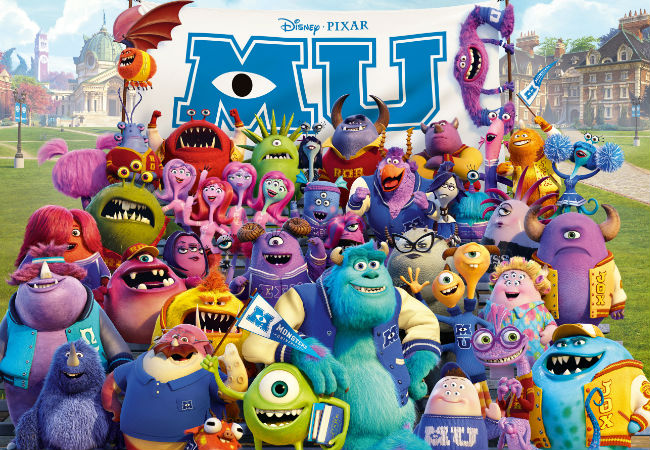 MOVIE SYNOPSIS
Mike Wazowski and James P. Sullivan are an inseparable pair, but that wasn't always the case. From the moment these two mismatched monsters met they couldn't stand each other. "Monsters University" unlocks the door to how Mike and Sulley overcame their differences and became the best of friends. (Written by Disney/Pixar viaimdb.com)
Thanks to the very lovely Nicole at momalwaysfindout.com, I was alerted to the existence of these wonderful promo clips for the upcoming Pixar film Monsters University.
Technically a prequel, even though it's the second Monsters movie, since it details how Mike and Sully came to be such bosom buddies, it looks to have all the charm and eye-poppingly colourful fun of the original.
Proof positive that if you're going to make another movie in a series, and you want it to be original and interesting while remaining faithful to the source material then you should get Pixar to make it.
I can't wait to see the movie and will be going to see it kids or no kids.
Yeah I am just a big kid at heart.
*Monsters University opens 18 June 2013 in USA and 20 June 2013 in Australia.