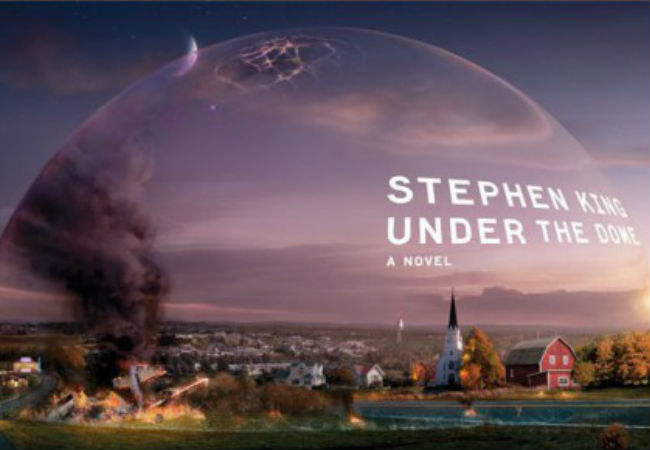 I am still not entirely sure I like teaser trailers.
On the one hand they give you a tantalisingly brief look at an eagerly anticipated show.
While on the other … well, they give you a tantalisingly brief look at an eagerly anticipated show.
A double-edged promotional sword if ever there was one.
In this case though, the trailer has served to whet my appetite for CBS's upcoming 13-part adaptation of Stephen King's Under the Dome, a sealed-up examination of what happens to ordinary God-fearing folk when they shut off from the outside world by a mysterious translucent dome which covers their town of Chester's Mill, Maine.
It brings out the best in some, and the worst in others; kind of like The Walking Dead, thematically at least, in a vacuum.
This trailer manages in 31 all-too-quick seconds (assuming of course there are slow seconds; oh right yes, work days) to evoke a sense of dread, panic, uncertainty and fear, the curtain raiser emotions to a dark and harrowing exploration of the light and dark sides of humanity.
According to one of the show's executive producers Jack Bender who was quoted by ew.com during a panel presentation at Wondercon on Saturday night:
"The Dome allows certain types of people — [car dealer] Big Jim being one of them — the opportunity to become a bit of a dictator and exercise his power because they are cut-off from anyone who would check that power."
The book is intended as a jumping off point for the series (a creative strategy which has the full backing of King who serves as executive producer along with showrunner Brian K. Vaughan and Neal Baer and Jack Bender), which aims to create the same sense of mystery and other-worldiness that benefited Lost.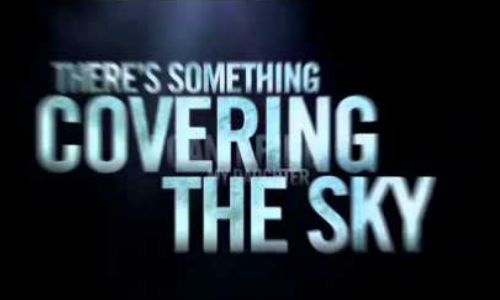 Speaking on the same Wondercon panel, Vaughan joked:
"So  what I hope to do is rip off from 'Lost' as much as possible."
The goal, elaborated Rachelle Lefevre, who plays investigative reporter Julia in the series (and who was also quoted by ew.com), is to emulate Lost in so far as Under the Dome will make sure the characters are the centrepiece of a gripping drama that just happens to have sci-fi trimmings.
"Every week the characters get a chance to show you who they are," she said.
Let's just hope they remember that with the mystery must come some answers.
All mystery and no answers doth not make for a very happy viewership.  (Right Damon Lindelof and Carlton Cuse?)
It's all looking promising so far however.
Under the Dome premieres on Monday, June 24, 2013 at 10PM on CBS.
* POSTSCRIPT 2 April: Here's a first look at the show …