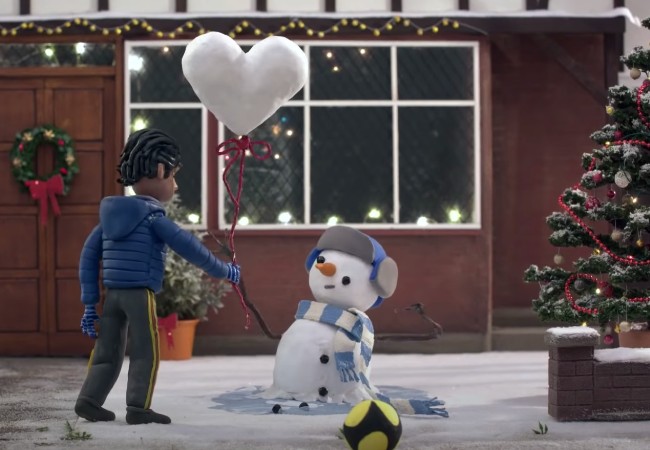 2020 has been a tough year.
Tens of millions of people around the world have contracted COVID-19 or found themselves in lockdown to avoid hastening its spread or have been unable to see close friends and loved ones for much of the time.
So what's the world need in a time like this?
It needs kindness and love, and while yes, I appreciate that brands like John Lewis/Waitrose, the Christmas ad of which I feature every year because they are so touching and sweet and festively heartwarming, are here to get people in their stores or shopping online, it's nice to see these very much needed qualities in their 2020 campaign.
Using a variety of animation styles including stop-motion and 2D, the ad uses an original song by an artist named Celeste, whose whimsical, affecting track captures the spirit of this very unusual festive season perfectly.
The boss of John Lewis/Waitrose agrees, telling the BBC that "[the ad is] appropriate for how we're all feeling at the moment.
"'At the moment, it's really important for brands to stand for something meaningful, rather than just selling lots of stuff … We wanted to have a message out there about thinking of others and helping families in need and people in need,' Ms Wicks said."
And just to keep the ads in Christmas a little longer, here's Aldi's 2020 efforts starring its UK mascot #KevinTheCarrot and a heart-tugger from Coca-Cola …