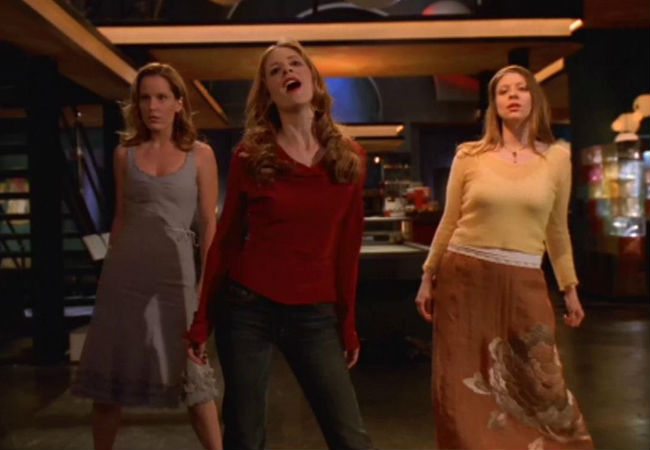 Ella Fitzgerald once remarked that "the only thing better than singing is more singing" and while it's sentiment a lot of musicians would quote naturally subscribe to, it's not been as commonly embraced on TV which has traditionally tended to keep it storytelling reasonably song-free.
But as the latest as-always excellent episode of Vulture's Secret History of Television demonstrates, the last 25 years have seen quite a bit more enthusiasm for letting traditionally spoken word only characters get up and … SING!
Buffy the Vampire Slayer, Northern Exposure, Oz, and, of course, Glee, which was pretty much nothing but music, have done musical episodes exceptionally well; Cop Rock and Seventh Heaven not so much.
And I Love Lucy got the whole ball rolling in 1956 with a wacky musical dream sequence.
Musical episodes may not be to everyone's taste but they are often clever, experimental and a fun diversion from the normal spoken mode of storytelling.
(source: Vulture)