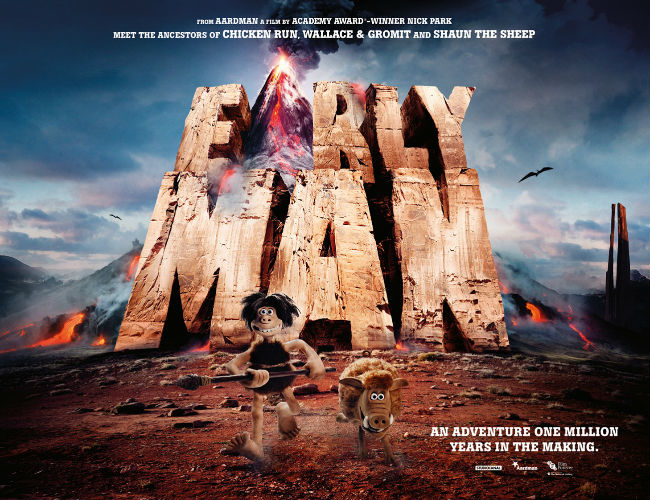 SNAPSHOT
Set at the dawn of time, when prehistoric creatures and woolly mammoths roamed the earth, Early Man tells the story of how plucky caveman Dug, along with sidekick Hognob unites his tribe against the mighty Bronze Age in a battle to beat them at their own game. It also marks Nick Park's first feature film since Academy Award winning Wallace and Gromit: The Curse of the Were-Rabbit.

Eddie Redmayne and Tom Hiddleston star as the voices of Dug and Lord Nooth, respectively. Maisie Williams voices Goona, an indomitable rebel who befriends Dug. (synopsis by Max Evry (c) Coming Soon)
No one said life in prehistoric times would be easy. But then no one said it would be absolutely hilarious either.
In the hands of the talented gang from Aardman it is ridiculously funny as a musically-inclined cave clan discover that there is nothing scarier than a cute bunny rabbit with really big fangs.
And quite possibly an enemy known as the Bronze Age.
You can count on the fact that this being an Aardman project that there will be goofy sentiment aplenty with plenty of visual gags, wry lines of dialogue, endearing characters and a full-on edge-of-your-seats storyline tinged with manic silliness.
It's everything you could possibly want from a prehistoric stop motion animation film … well, except for a rabbit without fangs of course.
Early Man opens in UK on 26 January 2018, in Australia on 29 March.