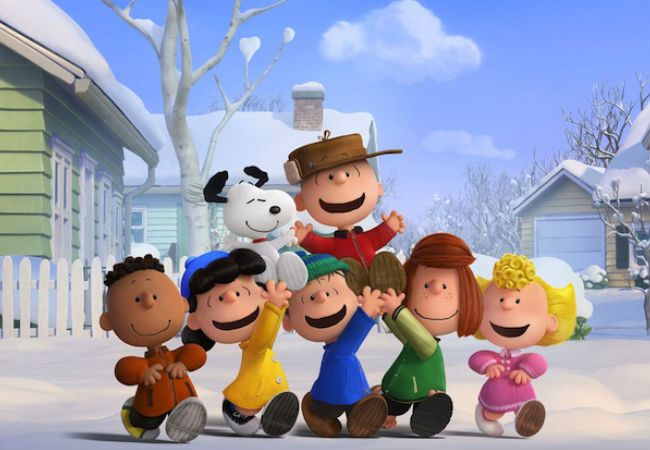 My affection for Peanuts runs long and deep.
I can't, in all honesty, think of a time in my life when Charlie Brown, Snoopy, Lucy, Linus and the whole Peanuts gang weren't an integral part of my life.
The comic strip, which next year turns 65 – I will let you sit a moment with that news – has gone far beyond just being a succession of sweet, charming and funny ink-filled panels for me, becoming also a source of amusement, comfort, wisdom, whimsy and joy, a reminder that though life can get complicated and difficult that there's nothing a good friend, or if you're Snoopy, an energetically-realised fantasy can't get you through.
And now, as I first noted in this post back in March this year, every one of our favourite Peanuts friends is coming back to the big screen in the first movie to feature Charles M. Schulz's beloved creations since 1980 (Bon Voyage, Charlie Brown (And Don't Come Back!!), Peanuts the Movie.
The aim of the new movie, which releases 6 November 2015, is to preserve the look and feel of the old comic strips with the only new addition the latest in 3D cartoon technology used to render the film, as one of the producers Paul Feig – the other is Schulz's son Craig – made clear in this excerpt from USA Today which published the new images:
"When The Peanuts Movie arrives in theaters next year, producer Paul Feig promises that Charlie Brown won't twerk, wear a baseball cap backwards or try to "break the Internet" a la Kim Kardashian.

"I don't think his butt's big enough," Feig says with a laugh.

In fact, there won't be a focus on the old-fashioned or the modern when the late Charles M. Schulz's characters including Snoopy, Woodstock, Linus and Peppermint Patty come to life in the 3-D computer-animated film (out Nov. 6, 2015). Instead, director Steve Martino (Ice Age: Continental Drift) and the filmmakers focus on the timeless quality of 50-plus years of beloved comic strips and TV specials."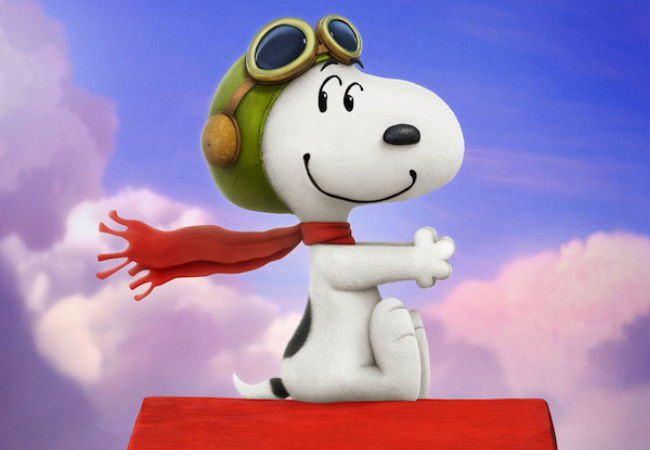 The Peanuts Movie will, of course, focus on Charlie Brown, everyone's favourite everyman (or boy) who, according to USA Today, marshals his seemingly unassailable optimism to go "on a quest to get something he's sure he needs, even though he discovers he's pretty OK just as he is."
Which suits me just fine since what I most connected with growing up, bullied as I was from dawn to dusk, was Charlie Brown's ability to get right back up and keep trying even when the entire world seemed to be against him, when Lucy had once again pulled the football away when Charlie Brown was about to kick it, when the Little Red-Haired Girl proved elusive once again and when Snoopy, off in his own delightful, imaginative world had once again fail to realise he was actually a dog and should be comforting his life-worn master.
The thing that was most spoke to me was that Charles M. Schulz didn't sugarcoat how bad things got for Charlie Brown, but chose to focus on the fact that there was always a way to get back on the horse, that trying again, keeping on, was inherently worth it.
It's something that the movie's director Steve Martino admits he identifies with too:
"I wake up every day and it's like, 'Today's the day we're going to win that game! I'm going to kick that football!' As you have more life experience, those things have more meaning."
The deep sense of identification and sentiment that everyone involved brings to the movie promises that it will be a more than worthy addition to the Peanuts canon and a real highlight of next year's movie releases.
And yes Snoopy will be performing his iconic happy dance, which may make me do one of my own right here and now.
Yup it's happening …
The Peanuts Movie opens in USA on 6 November 2015 and in Australia on 26 December 2015.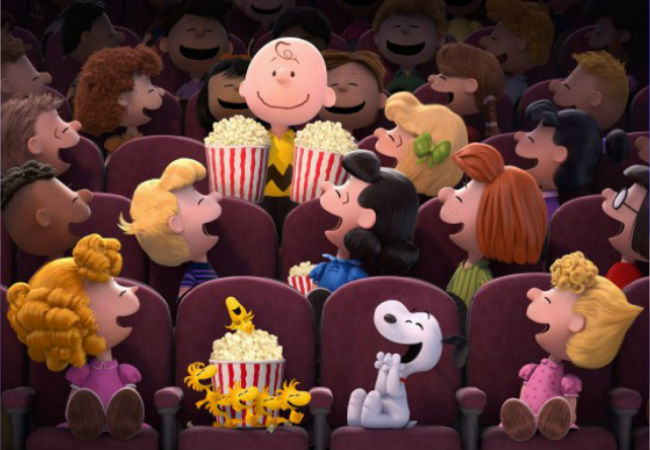 We also, most joyously, have a full-length trailer for Peanuts the Movie which not only celebrates Snoopy expansive imagination – specifically his never ending battle from atop his kennel to best The Red Baron; now with trailing Christmas lights! – but also comes complete with some adorable festive decorating by Woodstock and friends, and use of two immortal Charlie Brown-associated phrases "You blockhead!" and Good grief!"
It's good to have you back Charlie Brown …
And in case you missed it earlier in the year, here's the teaser trailer for The Peanuts Movie …