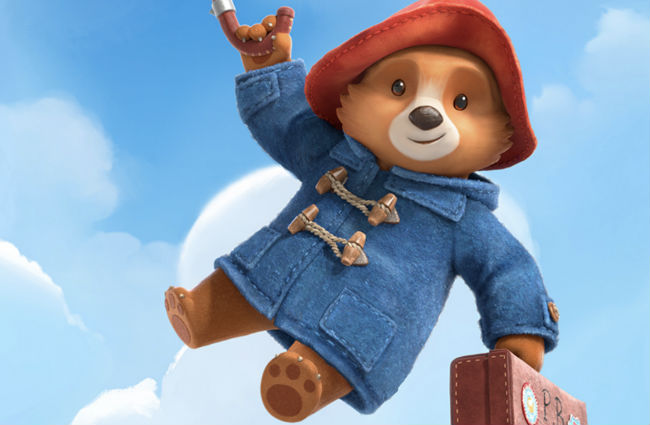 SNAPSHOT
The show will see the bear writing to Aunt Lucy from Windsor Gardens. Each episode will open and close with Paddington's letters as he tells Aunt Lucy what he has learned about life through the day's new adventure. (synopsis by We Got This Covered)
I love him when I read his books by Michael Bond as a child … and I loved the 1970s animated series, Paddington / The Adventures of Paddington, where he was delightfully 3D and the background and all the others were 2D … and I pretty much fell head over heels all over again when the recent movies, Paddington and Paddington 2 were released …
And if you think I'm not going to absolutely adore the new Paddington CG-animated series coming from StudioCanal and Nickelodeon with our beloved marmalade jam sandwich-loving Peruvian bear voiced once again by Ben Whishaw (as in the movies) … well, then … did you even read the first paragraph?
Truth is, Paddington is one of those characters from my childhood that is very much alive and at home in my present, and news of more adventures with him fills me with more gleeful joy than is good for anyone. (Kidding, how can gleeful joy be even remotely bad for you? Especially when Paddington is making it all happen.)
Each episode will, according to Deadline, involve Paddington indulging in quite the loveliest of familial rituals …
"The show will see the bear writing to Aunt Lucy from Windsor Gardens. Each episode will open and close with Paddington's letters as he tells Aunt Lucy what he has learned about life through the day's new adventure."
While we won't get to see the series until 2020, it will give us chance to spend some more time with London's most wonderfully-sweet bear which is never, ever a bad thing.