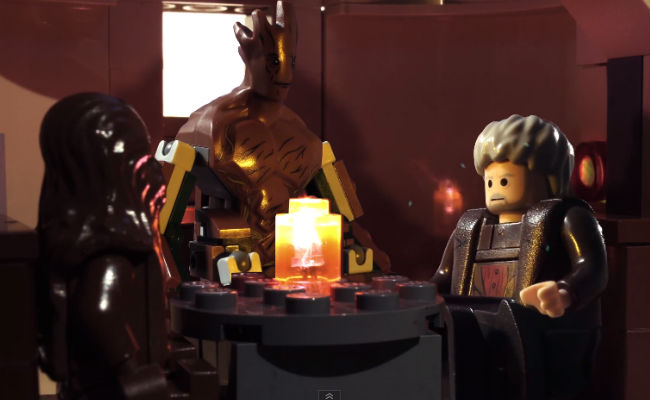 It ain't easy being a sidekick.
All of the work, very little of the glory and usually none of the romance or the glamour.
How much worse is it then if you're also, to everyone else's ears at least, hopelessly mis-understandable, perpetually misinterpreted and yes always denied snacks or independent freedom of movement.
This brilliantly-realised LEGO short by Brotherhood Workshop, which includes Jar Jar Binks getting what he justly deserves courtesy of Boba Fett, gives us a peek, according to C|net, into the world of sidekicks like Chewbacca, Groot and Hodor, all of which have grievances about the way their garbled vocal utterances are treated by others:
"As each character reveals, it isn't easy to be marginalized and taken for granted just because nobody understands what the heck you're saying, but it's not that big of a deal for at least one character. As Groot points out to Hodor, Hodor shouldn't worry too much since he probably isn't going to survive much longer anyway. So it goes in the Game of Thrones universe."
It may only be a few minutes of articulate clear speak but it gives some sense of what the thankless life of a sidekick is like … and yes how they need more snacks, more often.