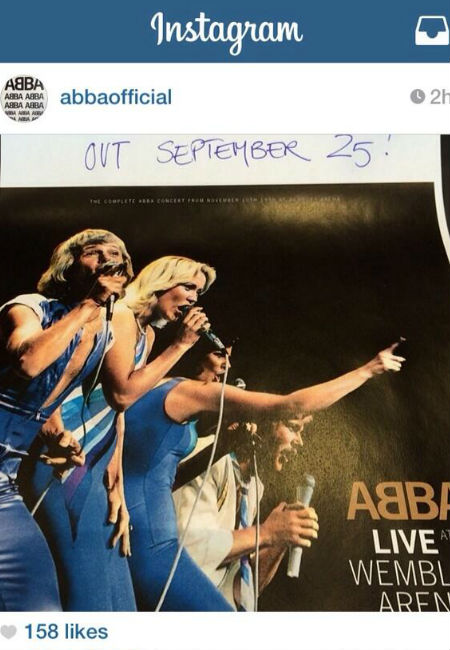 If you thought that ABBA are done celebrating their milestone 40th year, think again.
Along with the Waterloo Deluxe album release, and books ABBA the Official Photo Book and ABBA The Backstage Stories / The Treasures, and The Story of ABBA by one of the band members Björn Ulvaeus, the group are set to release ABBA Live At Wembley Arena, a complete recording of the pop superstars' performance at the iconic London venue on November 10, 1979 (the final night of their five concert stint).
While part of the concert was released way back in 1986 on ABBA Live, the full concert performance hasn't been made public till now, featuring a set list that includes a song "I'm Still Alive" that was never released commercially by the legendary Swedish group and is notable for the fact that it written by Agnetha Fältskog with lyrics by Björn, and performed solo by Agnetha on piano.
ABBA Live at Wembley Arena will be released in a variety of formats – a 2 CD or 3 LP edition and of course download – on 25 September 2014.
You can read a full run down on the release at the excellent ABBA Omnibus blog.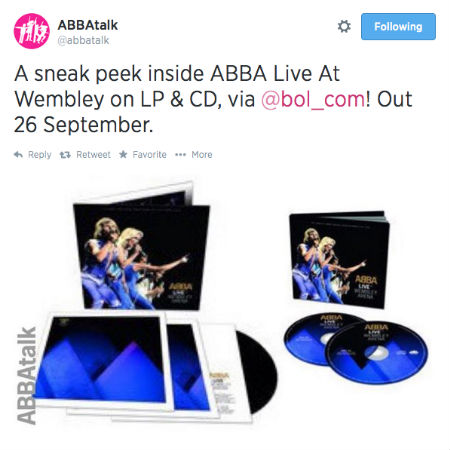 What is particularly exciting about this release for me, a dedicated ABBA fan who never got to see them perform live on their only tour to Australia in 1977, is that I get to see them perform in a full concert setting, at arguably the height of their touring fame.
The fact that there is an unreleased song in the mix only adds to the cachet and there is a strong likelihood I will be lining up at the record store, just like in ye olden days, to pick up ABBA Live at Wembley Arena (and maybe a giant-sized TV to watch it on!)
Here's the full track listing, followed by the trailer for the release:
Tracklist:
1. Gammal fäbodpsalm (instrumental piece of music by Swedish composer Oskar Lindberg) that opened every concert)
2. Voulez-Vous
3. If It Wasn't For The Nights
4. As Good As New
5. Knowing Me, Knowing You
6. Rock Me
7. Chiquitita
8. Money, Money, Money
9. I Have A Dream
10. Gimme! Gimme! Gimme! (A Man After Midnight)
11. SOS
12. Fernando
13. The Name Of The Game
14. Eagle
15. Thank You For The Music
16. Why Did It Have To Be Me
17. Intermezzo no. 1
18. I'm Still Alive
19. Summer Night City
20. Take A Chance On Me
21. Does Your Mother Know
22. Hole In Your Soul
23. The Way Old Friends Do
24. Dancing Queen
25. Waterloo