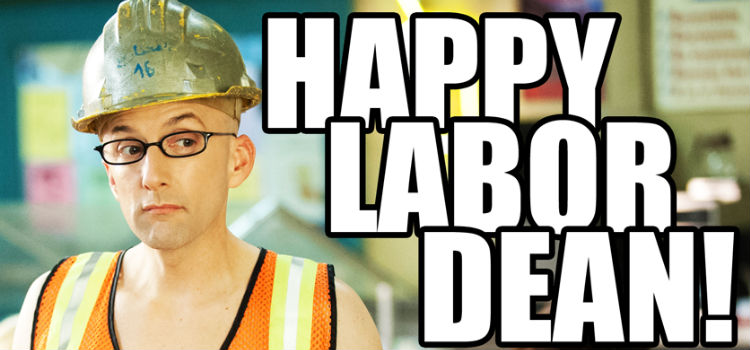 No sign of an air date yet for the unexpected if shortened fifth season of NBC's now all-Dan Harmon, all the time Community, which commenced filming on August 19, and which will only feature Danny Glover's character Troy Barnes, one half of the iconic Troy and Abed (Danny Pudi) partnership, for five episodes thanks to Glover's burgeoning music career under the moniker Childish Gambino.
But one thing's for sure – Dan Harmon's working to make it the best season yet of the #sixseasonsandamovie sitcom, according to his writing and creative partner on Adult Swim's upcoming show Rick and Morty (which launches in December this year):
"This is one of the most talented men you'll ever lay your eyes on. Right now he's putting his blood, sweat and tears into Community Season 5. It's going to be a great season." (source: nydailynews.com)
As for Glover's absence from eight of the season 5 episodes, star Yvette Nicole Brown, who plays the group's sweet but stern when needed mother figure Shirley Bennett, admitted to Huff Post Live that while she'll miss Glover, having Abed solo will allow that character to grow in ways he hasn't previously.
We also have an animated episode to look forward to, according to Harmon, speaking at this year's San Diego Comic-Con. He is keen to get back to the organic feel of seasons 1 and 2 of Community (source: buddytv.com.)
It all bodes well for an exciting season to come, when it finally arrives, giving me hope that #sixseasonsandamovie might just happen.
With that weight off your mind, you can kick back, grab a beer and truly have a Happy Labor Dean!