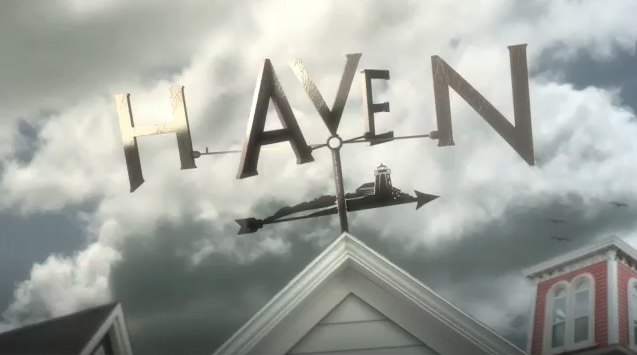 Right.
So let's say your housemate/husband/wife/erudite pet has been watching a show for 3 seasons and while you have caught glimpses here and there, you haven't had time to stop and watch an episode due to life being crazy/more TV shows that you know what to do with / your shock at having a pet who watches and appreciate good television.
And finally one night when you can't be bothered cracking open the novel you're reading or starting on the box set of Bored to Death (which by the way I desperately want to watch when I can lazily watch episode after episode till my eyes bleed and my sides split from endless laughter … and when of course I have time to get to the emergency ward of the local hospital), you sit down and finally take in an episode of the show … from season 3.
Yes season 3 people.
As in many episodes down the track from the pilot which is where, traditionally, most folks, accustomed as they are to linear experiences of things, start their viewing journeys.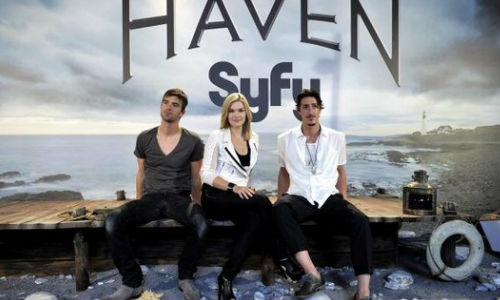 But, as I have realised time and again, I am not most people (which may or may not be a good thing) and so as my housemate settled in for episode 7 of Haven season 3 the other night, I hung around and watched it with him.
And then because it was part 1 of a two-parter titled "Magic Hour", I stuck around and watch part 2, and then naturally the episode that followed, "Sarah" because by then, in the space of two episodes nowhere near the start of the show, I had fallen in love with this quirky town and it's troubled but engaging inhabitants.
And that, my friends, says about much about the quality of the writing, acting and storytelling of this unique syfy series.
Loosely based on a Stephen King novella called The Colorado Kid, and possessing much of the eerie mythos that populates this talented writer's work (it regularly weaves references to his writing into episodes), Haven is a town populated by people with supernatural abilities referred to as the Troubles and their fellows townspeople who have sworn to ensure these accursed folks cause no harm to others.
Into this decidedly unusual town, where the dead can come back to life, and you can send someone travelling through time at the flick of a hand – beats stringing a whole lot of wires and tin cans together any day – walks ex-FBI agent Audrey Walker (Emily Rose) who discovers that there is more to her life, and those of the people she meets in the town, that she could ever have guessed.
Naturally enough I am so completely hooked now that I shall have to find time – 3a.m. next Thursday is looking good right at this point – to start watching all the episodes I have missed, and loathe though I am to subscribe to societal norms, it is highly I will start with, yes, the pilot.
I know.
I am freakin' renegade.
* Haven has been renewed for a fourth 13 episode season which kicks off sometime this year.