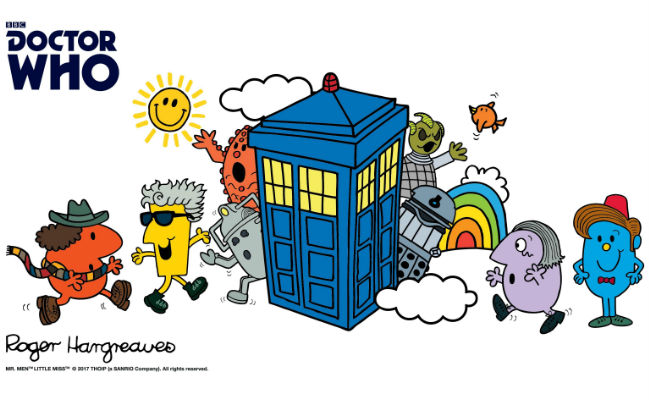 One of the movements that has to come to have a significant impact on modern entertainment options, apart from sequelitis which is alive and well (ish; let's not get carried away here) is postmodernism, and specifically, it's love of pluralism.
In our 21st century meta-oriented world where the old and the new come together with joyous regularity, fuelled by the internet which has made everything available to everyone, it's better known as mashing up and has found one of its most playful outworkings with the recent collaboration between the BBC and Adam Hargreaves, son of Mr Men creator Roger.
This coming together has given us a series of delightful books, featuring initially at least, the first, fourth, eleventh and twelfth Doctors with second, seventh, eighth and ninth coming in August, where each Time Lord incarnation go on fantastically fun adventures as is their wont.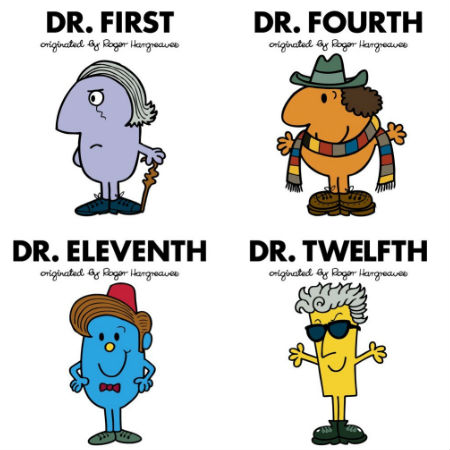 The books appear to be a lovely mix of Doctor Who and Mr Men, with the formers sense of timey-wimey fun and the latter's whimsical silliness, and shared serious intent as The Guardian noted in a recent article:
"This Dr Who range has the same purpose as the very first Mr Men titles: to explain complex human emotions and morals to very young children through colourful avatars and adorable whimsy."
In case you're wondering which of the bad guys made the cut for the books, the Cybermen, Daleks, Weeping Angels, Cybermats and Silurians are all accounted for, along with Missy who takes the current Twelfth Doctor, played by longtime fan Peter Capaldi, on a merry dance across time.
It's a ridiculous amount of fun and proof that while mashing things up doesn't always work, sometimes it works so gloriously well, you wonder why someone didn't do it sooner … or later … hey it's The Doctor so these concepts are relative.