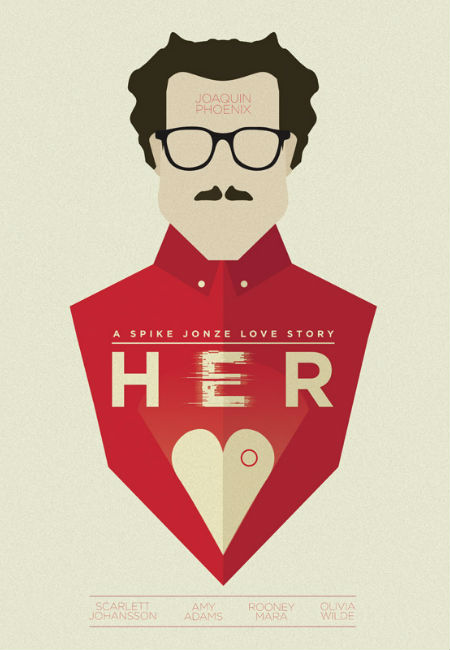 You know a film like Spike Jonze's her has moved beyond simply occupying a few sessions a day in a cinema complex's schedule and captured the zeitgeist's attention when the parodies start appearing.
Affectionate and in many ways reverential, they are a sign that you have connected with people in a meaningful way that demands some kind of response.
Now while some of us choose to express that in the form of a review, or by handout a well-deserved award – her has picked up more than a few with Spike Jonze garnering a Golden Globe for best screenplay this year – there are quite a few others who take their extraordinary creative talent and produce a homage of sorts to the movie of the moment.
And behold they are good, very, very good.
In the first one, which comes courtesy of buzzfeed, a group of LA-based Upright Citizens Brigade improv performers wonder what it would be like to have an operating system with the wit and sensibilities of Seth Rogen.
Very funny for one thing …
And in the next by That's What's Up Comedy, the gender roles are again reversed but unlike her, where falling in love with your Operating System (OS) is an accepted form of relationship (for most people anyway; the ex-wife of Theodore Twombly (Joaquim Phoenix) reacts with surprise and distaste when she finds out), here it is an oddity, the punchline to a joke and yes it is also very funny and revealing (source: slashfilm) …
And finally the brilliantly imaginative alternative movie poster of her that headlines this piece is one of a number commissioned by shortlist to celebrate the upcoming release of her in the UK on Valentine's Day.
And they are truly beautiful and amazing, and an inspirational way of celebrating a movie that is as thought-provoking as it is wonderfully acted and scripted.