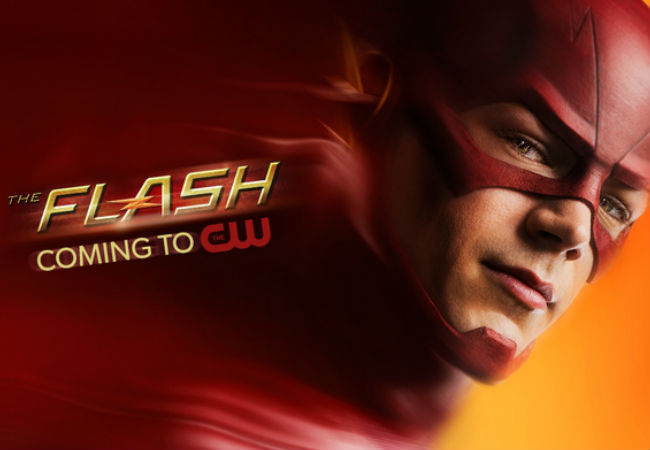 If you're anything like me, and if you're drinking you're meds-laced Snapple and faithfully attending weekly therapy sessions you probably aren't, the headline to this post likely has you humming "Send in the Clowns".
And if it hadn't inspired that particularly annoying piece of retro ear candy, it has now.
(Along with, naturally, mental images of clowns, bitten by spiders/exposed to radioactivity/wearing a cape, holding aloft a car full of their less transformed brethren above their heads … but I digress …)
What I am actually referring to with that hopefully snappy bon mot of a headline is one of the prevailing trends of the coming new season of TV which is the not wholly unexpected … OK, not unexpected at all emergence of a slew of superhero-based TV series.
It mirrors the long standing success of superheroes on the big screen – think Marvel's ongoing mega-hit success with the likes of Thor, Spiderman, Iron Man, Captain America and of course the Avengers, and DC's Batman and Superman – which has proven that people will happily leave the comfort of their own home to watch the good guys (and not so good guys) save the day every time.
How much more then, reason those responsible for putting programs onto our TV screens and mobile devices, will audiences be willing to watch those with impressive powers of some kind or another, or at the very least cool cars and a hip butler, in the comfort of their homes?
That kind of reasoning is not without a whole Chitari invasion of merit since not only have superheroes bestrode the megaplexes with considerable success but they already have a track record of seducing the viewing masses on the small screen too.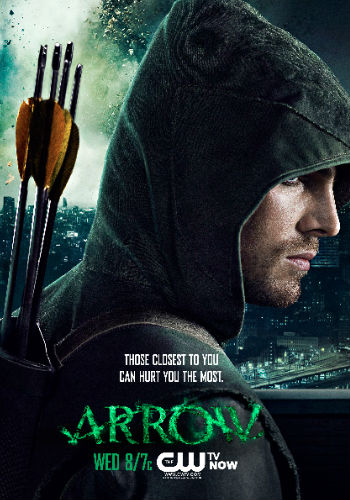 Shows like Arrow, which has just wrapped its second season, and the recently wrapped, greatly improved first season of Marvel's Agents of S.H.I.E.L.D. prove that the hunger for more and more superheroes is not simply the product of an alcohol-fueled network TV marketing meeting late on a Friday afternoon.
People want to see well-produced superhero TV shows, usually built around a great deal of angst, drama and conniving and conspiracy – think Superman with difficult relatives or Batman with emotional issues; wait a minute … – and they want to see them as often as they can.
Of course there is always the risk of killing the superpowered goose that lays the golden eggs when it comes to these kinds of larger-than-life programs if you send to them out to audiences at once.
But until that actually happens, and who's to say there isn't a superhero somewhere able to stop even that happening (hint: of course there is) then the networks, cables companies and streaming services will be bringing all the superheroes you can handle to your itsy-bitsy screen this fall …
One of the most notable and promising programs this coming season is The Flash, a companion series of sorts to Arrow since both come from the DC Comics stable, share the same production team and the same locale of Starling City.
But that is where the similarities end, according to one of the shows' producers, who had this to say on Screenrant about The Flash's Barry Allen (Grant Gustin), a forensic scientist with the city's police department, and owner of the almost obligatory tortured past, who struck by lightning one night is given powers beyond that of mere mortal men:
"Despite the fact that he's got superpowers, I think there's something relatable about Barry, of the big seven of The Justice League.  He got his powers by accident.  He isn't a God.  He isn't an alien.  He wasn't seeking this out.  It came to him.  And his reactions to that feel very human and grounded.  I know that's a word we use a lot on Arrow, but that's how it really feels.  Oliver Queen [Arrow] is a very dark and tortured soul, and Barry is not.  I think it will be fun to see these two characters together because they both have distinctly different world views while both caring very deeply about right and wrong."
Also starring Jesse L Martin, Tom Cavanagh and Candice Patton, The Flash, which debuts on CW this fall, seems to tick all the boxes – engaging, down to earth hero, impressive superpower, solid likable cast and of course, just enough angst for a grittily dramatic show.
Also making waves is Gotham, the naturally moody and yes again gritty backstory of everyone's favourite denizen of Gotham City (apart from Alfred the butler who is all things awesome), Bruce Wayne aka Batman.
While the broad brushstroke details of Batman's traumatic childhood are well known to anyone with even a passing interest in the superhero, this is the first time, other than a comic book writer, has taken the time to delve deeply into his past on TV or in the movies.
The series will focus on a young and idealistic Jim Gordon (Ben McKenzie, Southland) as he seeks to solve the mystery of the murder of Bruce Wayne's parents while patrolling the mean and criminal-packed streets of the mean, dark streets of Gotham with morally corrupt Harvey Bullock (Donal Logue).
We're also going to be much younger teenage versions of The Penguin, Catwoman and Ivy among others, giving us some insight into turned them into the dastardly super villains that a grown up Bruce Wayne, who we see as a 10 year old boy dealing with the untimely loss of his parents, will have to battle later in life as his alter ego Batman.
It all looks suitably intense, although some concerns have been expressed that it tries a bit too hard too hard to make up for the fact that a grown up Batman doesn't appear in the show as io9 explains:
"And boy, does Gotham want you to know it's a Batman show, despite its lack of Batman. The show clearly has no faith in its premise, because it simply screams everything that eventually becomes a part of the Batman mythos, as if it knows people would rather be watching a show about regular Batman and his villains."
We'll find out for sure if Batman: The Early Years makes for gripping, well-characterised TV or not when it premieres on Fox this fall.
Not to be left behind – although with The Flash, surely that's always a possibility (boom tish! Thank you I'll be here all week) – Marvel is bringing another of its superheroes to the table, this time Marvel's Agent Carter.
Centering on the lost love of Captain America aka Steve Rogers' life, Peggy Carter (who you may recall from Captain America: The First Avenger) who balances work with the Strategic Scientific Reserve (SSR) with super secret missions with Howard Stark (aka Iron Man's dad) in the 1940s.
Given the wealth of experience they have accumulated in bring Agents of S.H.I.E.L.D. to TV this year, which finished its first season a far more stronger and more confident creation than it commenced it, Marvel's Agent Carter, which is that lamentably rare superhero vehicle to feature a woman as its protagonist, looks like a strong contender for Show to Watch come the new season. (see the video below from IGN)
But wait that's not all!
Marvel is also working on a slew of TV series for Netflix including Daredevil, Luke Cage, Jessica Jones, and Iron Fist which promises a richness of binge-watching awesomeness for the superhero-loving nerd in all of us.
All four shows will build up to the crescendo that will The Defenders mini-series, a strategy Marvel used to great effect when it's individual characters movies all built up to the blockbuster behemoth that was the first Avengers movie.
For any idea of just how big a deal this is, check out this information-packed, enthusiastic video from the guys at IGN:
Sound like way too many superheroes for your limited viewing world?
Let's hope not since NBC has Constantine, a far more faithful adaptation of the British con man come detective of the occult than Keanu Reeves' much-maligned 2005 effort, CW has iZombie about a medical student who is naturally enough now a zombie and must eat brains to stay human, hence her job as the coroner's office where she solves crimes, and PSN has Powers, focusing on two Chicago detectives who must investigate superhero and supervillain deaths in a world where both sides of the super divide are commonplace.
With all that on your potential viewing slate, it may be a good idea to follow in Superman's footsteps, so to speak, and start spinning the earth backwards to give you what is going to need to be a considerable amount of extra viewing time.
Failing that, you can trying watching them in mere mortal linear time, which will be a superhero act in and of itself!