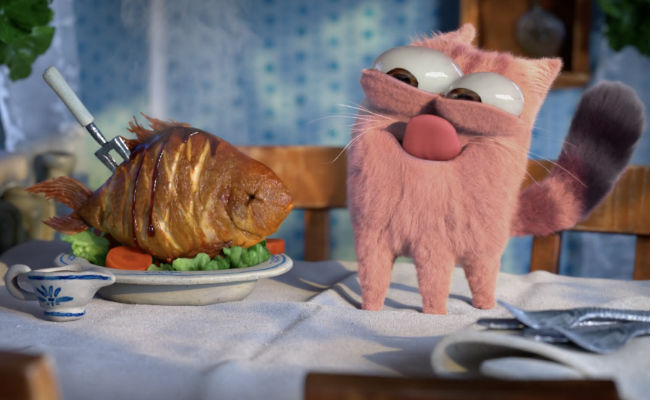 SNAPSHOT
The Food Thief is a 1,5 minute short-film by Mindbender Animation Studio that is currently in production. The film will be released on the internet later this year. (synopsis via Vimeo)
I am usually a little indifferent to teaser trailers.
They usually tantalise with atmospheric and thematic hints aplenty but lack the narrative heft that I am craving and which is, usually, though sadly not always, provided by the more substantive trailers that succeed them.
But the teaser trailer for Gothenburg, Sweden-based Mindbender's The Food Thief cartoon is an absolute delight in and of itself, handing us a 30-second glimpse of the 90-second short film to follow.
In the time that most ads struggle to convince you to buy something, this deliciously-brief window into The Food Thief practically tells an entire story, fleshes out a character and throws in some slapstick humour to boot.
It's over in no time flat but you don't mind because it's been such a shot-in-the-arm of hilarious joy … and besides, you can watch it over and over on repeat, until such time as it's longer-form successor makes an appearance.
(source: Cartoon Brew)