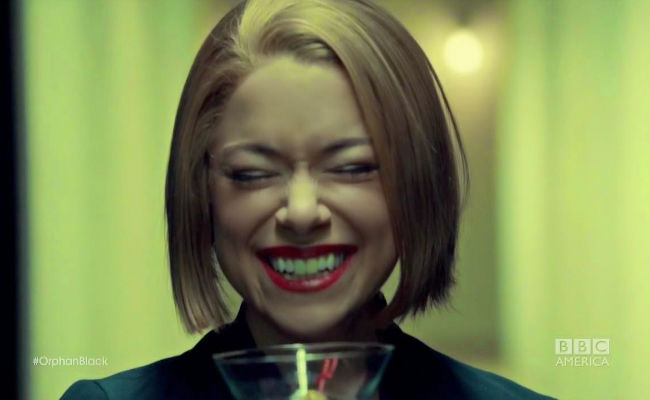 What I love most about blooper reels, especially the ones from shows that are normally Deadly Serious – in many cases, quite literally! – is that they give you delicious insight into the people making the shows.
Characters who are usually the very epitome of angst and gravitas are suddenly transformed by their momentarily bumbling actors (again the very epitome of their craft) into giggling objects of fun and silliness.
And it's a sight to behold, especially at this year's San Diego Comic-Con, where many shows were between seasons and had no new footage with which to beguile fans.
Thanks to these blooper and sizzle reels for Orphan Black, Game of Thrones and iZombie, we get another look entirely at show we love, luxuriating in real gems such as:
Tatiana Maslany, who brings all the clones in Orphan Black to vivid life, in her guise as Cosima telling someone on the phone to call Cosima. Oops!
Alison deciding that singing to her husband in prison will boost his macho credentials and Helena offering to make someone bread.
Tyrion (Peter Dinklage) struggling to wrap his normally eloquent lips around the word "benevolent".
Emilia Clarke (Daenerys Targaryen) not quite nailing her Dothraki pronunciation and The Hound (Sandor Clegane played by Rory McCann) meeting a recalcitrant block of wood that would not yield to his axe. Did it not know who he is?
And the cast of iZombie doing their brilliantly impressive undead thing.