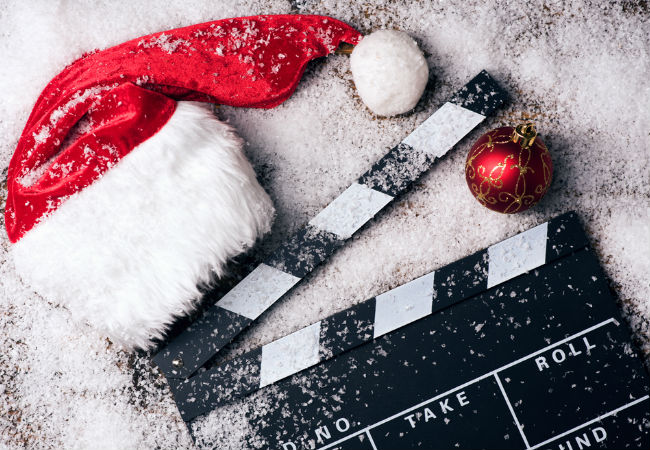 There's no such thing as too many Christmas movies!
You have to trust me on this; I have watched hundreds of the eggnog-soaked things and I am perfectly fine and do not dream of Christmas all year long, itching to decorate the tree, eat chocolate-covered sultanas and buy and wrap myself presents.
OK, I do, but that's not the point.
What is the point is that Christmas films are wonderful, cliched or otherwise, and these two are some of the finest coming your way this festive season.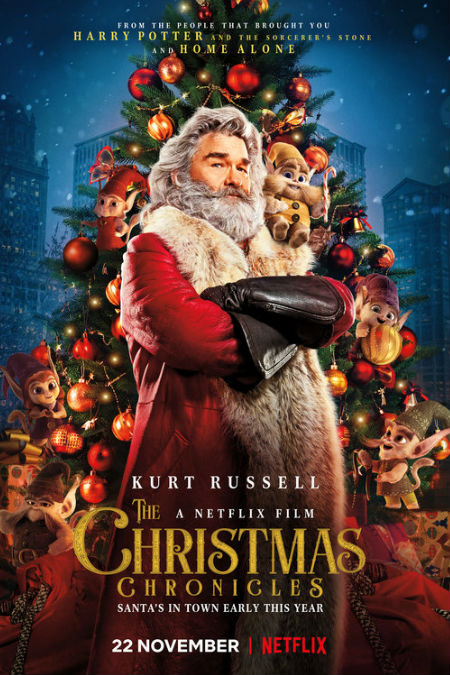 SNAPSHOT
The Christmas Chronicles, a holiday adventure from producer Chris Columbus (Home Alone, Harry Potter) and director Clay Kaytis (The Angry Birds Movie), tells the story of sister and brother, Kate (Darby Camp) and Teddy Pierce (Judah Lewis), whose Christmas Eve plan to catch Santa Claus (Kurt Russell) on camera turns into an unexpected journey that most kids could only dream about. After staking out Santa's arrival, they sneak into his sleigh, cause it to crash and nearly derail Christmas. As their wild night unfolds, Kate and Teddy work together with Santa – as you've never seen him before – and his loyal Elves to save Christmas before it's too late. (synopsis via Coming Soon)
Christmas movies are one of those rare times in my cinematic experience, romantic comedies being the other, where I am perfectly happy for you (not you personally; the filmmaker) to pile up trope upon trope until I am covered in tinsel while helping Santa finish his deliveries as we, and really the whole damn neighbourhood, sing out hearts our with heartwarming life-affirming carols.
That's why I am more than willing to entertain watching The Christmas Chronicles which looks like it's having a trope-ticking festival with a jauntily festive air.
Well, that and the fact that Kurt Russell is Santa Claus – KURT RUSSELL people!
I mean, if you wanted your Christmas tale with a healthy dose of cliche, and honestly I am more than happy with that, then how about much better is it with a Kurt Russell-ed Santa?
I am hoping very good indeed.
The Christmas Chronicles releases 22 November on Netflix.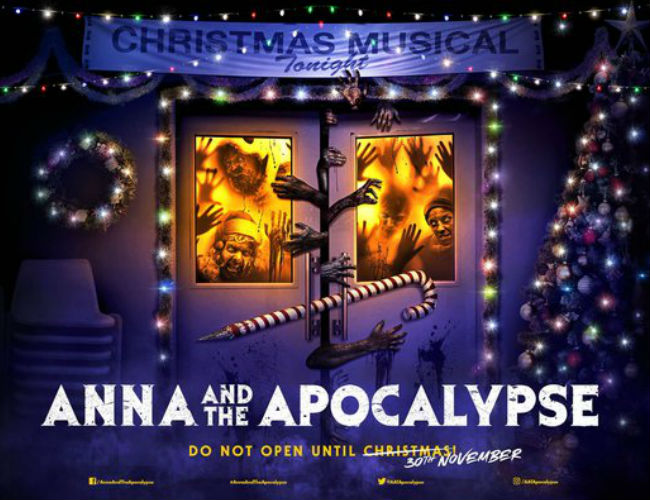 SNAPSHOT
Based on the 2010 BAFTA-winning short Zombie Musical. The feature takes places in Little Haven on Christmas as a a zombie apocalypse threatens the sleepy town, forcing Anna (Ella Hunt) and her high school friends to fight, sing and slash their way to survival with a fast-spreading undead horde in relentless pursuit. Teaming up with her best friend John (Malcolm Cumming), Anna and her crew fight their way through zombified snowmen, a ravenous bachelor party and high school hormones to try and save family and faculty alike. The film features original music by Roddy Hart and Tommy Reilly. (synopsis via Coming Soon)
Way over on the other end of the spectrum, tropes-wise, is Anna and the Apocalypse which, glory be, combines Christmas, zombies and musicals into one effervescently original take on the end of the world.
I mean, the odds of any of us singing and dancing our way through the zombie apocalypse is remote – although if it keeps the undead away then I say have at it! – but isn't it nice to think that some people might? – and that it'd feel rather upbeat as they did so?
Of course it would, and the latest trailer for Anna and the Apocalypse looks absolutely, run for your life, delightful!
But as one character observes it may not be as much fun as it appears.
After all, fighting for your life may seem daring and brave but when you actually have to do it, its kinda scary.
Still, with some killer moves and equally killer tunes, maybe it'll work out OK in the end?
You have to hope so … now go dance and sing that zombie into an early grave will ya?
Anna and the Apocalypse releases 30 November USA and UK and 6 December Australia.