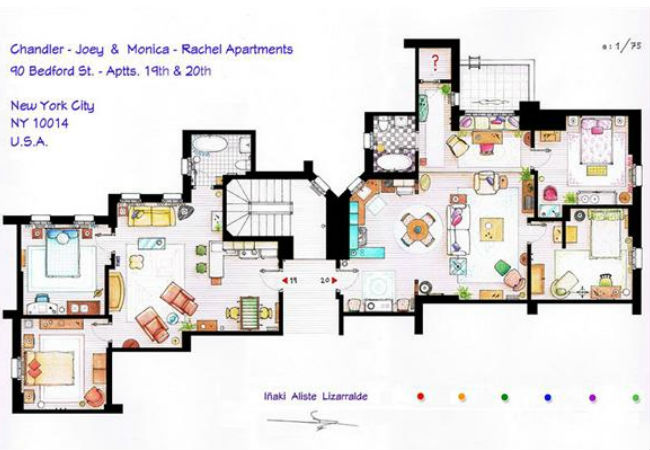 After a hard day at the office, sitting down to watch your favourite characters do their thing feels a lot like coming home.
It's like you've been invited to sit down with close friends (and let's face it the characters in show you love start to feel very much like that), and spend some time talking, laughing or being dramatically intrigued, depending on which TV pals you have chosen to spend some quality viewing time with.
And part and parcel of who they are, are the houses and apartments they live in, which though they may be familiar, aren't always exposed in all their glory.
Well, Spain-based interior designer Iñaki Aliste Lizarralde decided to use his considerable skills to do something about that, in the process giving our imaginations a perfectly-executed leg-up in picturing what these homes might look like in their fully-realised form.
What we have are richly detailed architectural layouts complete with all the design finishes we know and love, and it really does feel like we've come home all over again.
You can see the full range of these wonderful plans at stumbleupon.