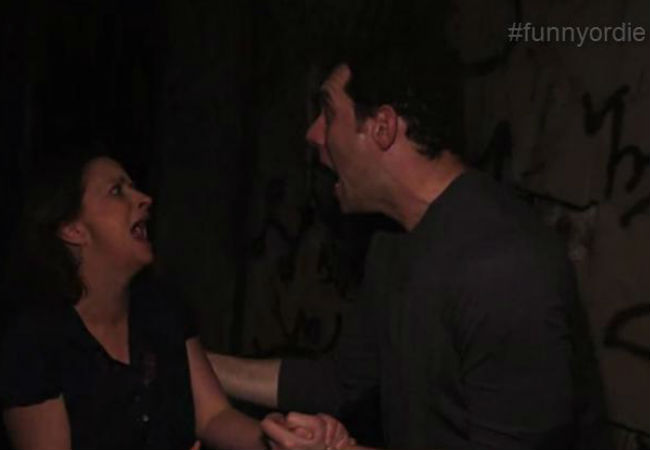 You think werewolves, and skeletons and goblins and vampires (oh my!) are truly scary?
You don't know scary!
Wait 'til you've seen Billy Eichner and Rachel Dratch from Funny or Die, a "comedy video website founded by Will Ferrell and Adam McKay's production company, Gary Sanchez Productions" (wikipedia) go through one of the most frightening haunted houses ever and then we can talk.
The dark and nightmarishly hilarious video is filled with all manner of pop culture horrors – Grey's Anatomy is still on TV! Katy Perry is the smartest woman in the business! – which may or may not have you running for safety depending on your point of view.
Whether you agree or not with all the sentiments expressed, it's a very funny video – which is good because videos voted unfunny are sent to the site's "crypt" to die – a sage reminder that there is as much to fear out there in entertainment land as there is to delight in.
You have been warned … enter at your own risk.