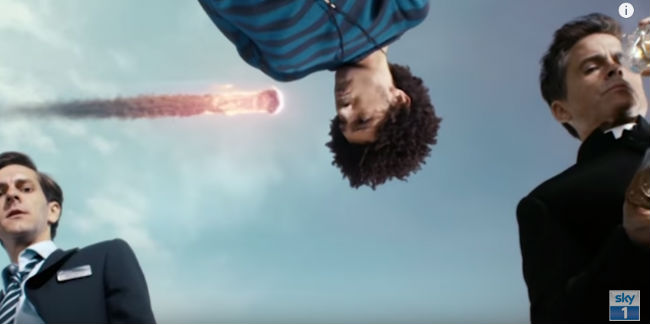 Forget the vampires (The Strain), the zombies (The Walking Dead, Fear the Walking Dead and Z Nation), aliens (Falling Skies and Defiance) and nuclear armageddon (Jericho).
What we really should be worrying about, say the producers of new TV comedy/drama You, Me & the Apocalypse are great big fiery comets crashing into our pretty blue planet.
Yep, good old comets.
You know, the galactic threat that really hasn't had much time in the pop culture sun since Armageddon and Deep Impact (both 1998) but which nonetheless has the capacity a life-ending business of life on Earth should they tilt off their near miss courses and slam straight into us.
UK satellite broadcaster Sky has decided there's still a lot of drama and comedy to be mined from the premise, including the rather hilarious idea that salvation for a distinctly motley bunch of people might lie in a bunker under the unremarkable town of Slough ("best known", says c|net,  "as the setting for the original BBC version of The Office and poet John Betjeman's 'friendly bombs'").
And they've assembled quite a cast, notes c|net to bring the show to life:
"US stars Rob Lowe from Parks and Recreation, Jenna Fischer from The Office and Megan Mullally from Will & Grace join UK stars Mathew Baynton from Horrible Histories, Joel Fry from Game of Thrones and Pauline Quirke from Birds of a Feather."
It is once again the end of the world as we know it, and frankly with a premise and cast like that, why wouldn't you feel fine, even with a fiery blob hurtling straight towards you?
You, Me & the Apocalypse premieres after September in the UK and USA.