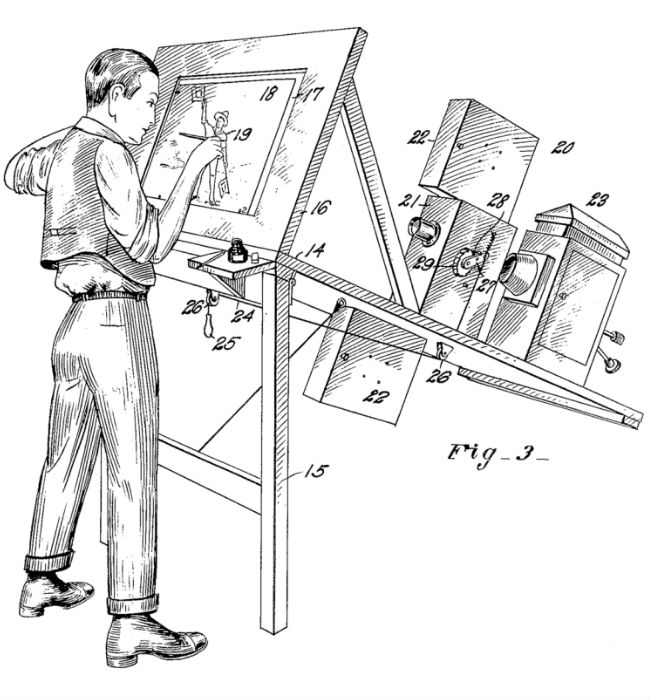 SNAPSHOT
It started with Max's brother Dave dancing on a roof in a clown costume. Footage of that was then used to model the classic Koko the Clown cartoons, which formed the basis for many Fleischer Studios films. Today, animators still use techniques like rotoscoping to turn real movement into animation. (synopsis via Laughing Squid)
After almost a century of animated magic, whether it's Bugs Bunny outsmarting Daffy Duck or Elmer Fudd or Pixar taking a vivaciously deep dive into the very depths of our soul, we're well used to the fluidity of movement that every one of these characters displays.
But it was not always thus, explains an enthusiastic Phil Edwards, host of Vox Almanac who outlines how cartoons went from clunky to lifelike and fluid in a process that Laughing Squid outlines
"The rotoscope, invented by Max Fleischer in 1915, gave animators the ability to trace directly over film footage. This, in turn, allowed them to translate the movements of a real person into that an animated character. One favorite rotoscope performer was the great Cab Calloway, whose amazing dance moves were captured in a number of early animations including Minnie the Moocher (1931) and The Old Man of the Mountain (1933). Fleischer had first debuted the rotoscope's capabilities in 1918, by filming his brother dancing on a roof in a clown suit. The result was Out of the Inkwell featuring Koko the Clown."
It's a fascinating journey into the glorious history of animation which will give you far more appreciation for how animated storytelling moved from here to there and had all kinds of fun doing it.