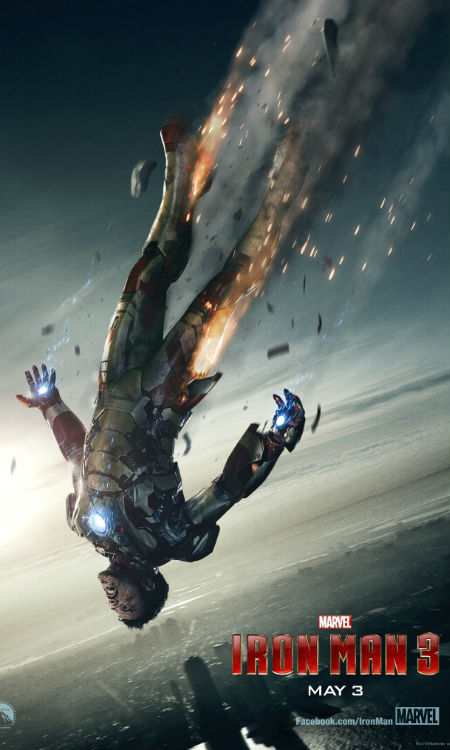 Now this, my friends, IS A POSTER.
Eye-catching, stylish and telling a powerful story all in a glance.
It was released yesterday as part of Disney/Marvel's impressively imaginary marketing for the film starring Robert Downer Jr as the titular character and Ben Kingsley as The Mandarin, in a role that Downey assured ew.com in an exclusive interview with them will "steal the film":
"Sir Ben is probably going to steal the movie. There are a lot of contenders who may, but right now he's probably at the top of that list. He came in as, obviously – speaking of training – as such a technically proficient instrument. And then what proceeded to happen was the release of more vintage, old-school Favreau [improv] stuff with a Shane Black twist on it. It was kind of frightening to witness, I'll tell you that much."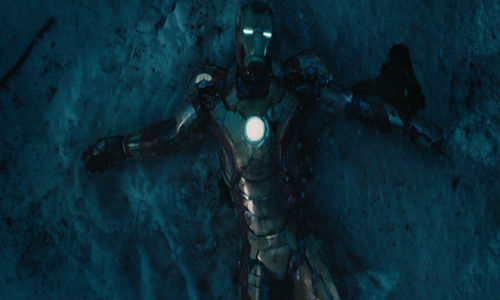 The movie is out May 3 and as part of the promotion for what will no doubt be another action-packed but intelligent addition to the Iron Man franchise, they have also released a 14 second trailer – don't go the toilet or you'll miss it! – to give us all a sneak peek of the trailer that will debut during the Superbowl coverage on 3 February (US time).
* You can see more stills from the movie here.