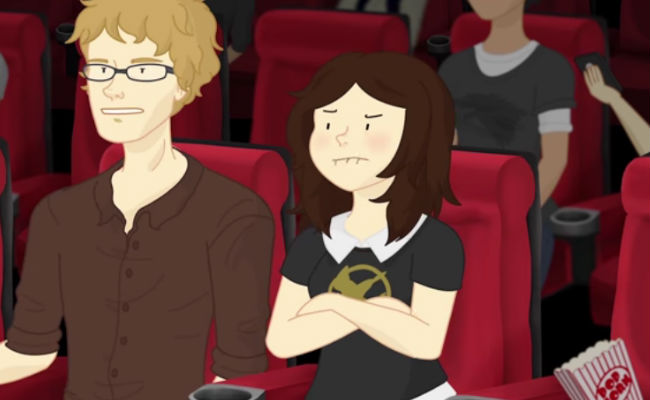 Young Adult movies are intense but hey so is being a young adult – well as much as I can remember of it anyway – so that all makes sense.
But it can be equally as intense watching a YA film as an adult – OK it's patently not but sounds dramatic and so I shall go with it – because even though we find the genre to be authentic, insightful and enjoyable, feel like we're being judged every time we watch one of the movies.
Is it all in our perpetually-youthful heads?
Who knows, but the amazingly-talented Leigh Lahav, creator of Fangirls, knows exactly how we feel and has channelled it, along with some other hilarious observations, into amusingly animated form over on the How It Should Have Ended YouTube channel.
Now I can get on with choosing sides – #TeamHotGuy or #TeamPrettyBoy … hmmm???
I can totally have both right?