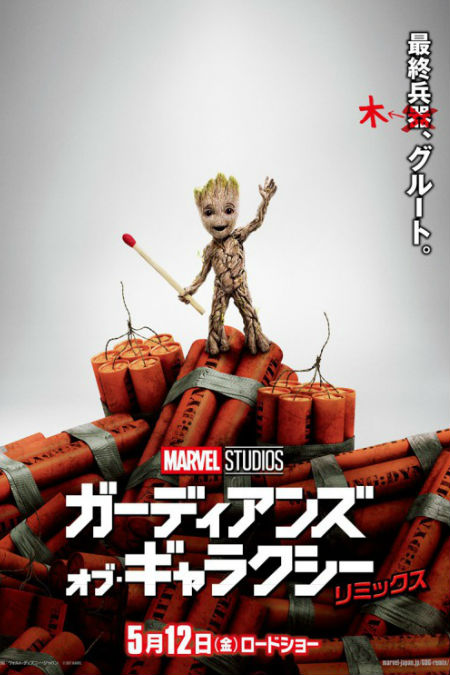 SNAPSHOT
Since it hit theaters we started building this episode. Some How It Should Have Ended's take longer than others and this one was one of those longer ones. One because there are so many characters in this movie we had to actually cut out some of our ideas. And Two we were in an extremely busy time over here with babies being born, going to conventions, and then moving HISHE into a new home. But it's finally here! So please enjoy! This episode was a blast to work on. I'm sorry it couldn't be 20 minutes long with 5 bonus credits scenes. (synopsis via Laughing Squid)
Guardians of the Galaxy Vol. 2 was a comparative disappointment.
After the exhilaration of  Guardians of the Galaxy Vol. 1 which busted open the rather staid Marvel template with vivacity, joy and some of the most cartoonishly-frenetic action I'd witnessed in a film (yeah I liked  it – can you tell?), Vol. 2 felt like it lacked a certain something special.
It was simply the loss of novelty or sequelitis – it was the very real sense that while the characters were as charming and funny and ever, with all the in-your-face attitude you could ask for, the narrative really went nowhere in particular, leaving you feeling fairly "meh" at the end of it.
Clearly I'm not the only person who thought this, because the folks at How It Should Have Ended have felt the need to offer some alternate endings that might have lifted the film a little or a lot.
They've even roped in some non-canon superheroes and villains with some daddy issues to bulk up Peter Quill's planet-sized problems which while intriguing, kinda end up fizzling out.
Not so these endings which are off-the-charts silly and fun, entirely in keeping with the franchise's irreverent vibe.