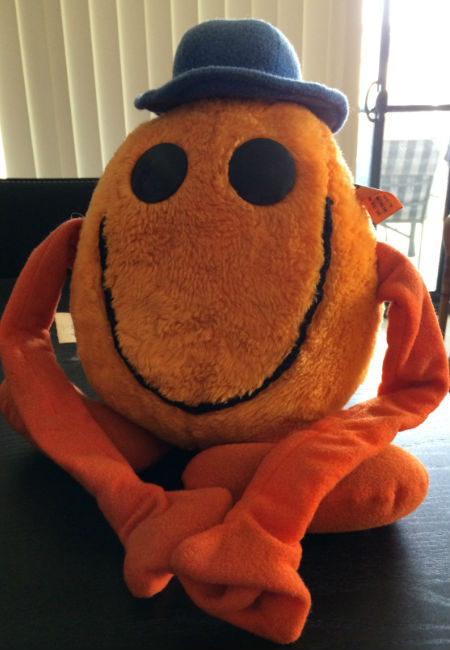 I have always love the Mr. Men and Little Miss characters of Roger Hargreaves (now drawn by his son Adam).
Created in 1971 by the British author, whose first character Mr Tickle, my personal favourite, was inspired by his son asking him what a tickle would look like – frankly I think he mailed it; Mr Tickle is the living breathing personification, were he alive which of course he is, of that delight and scourge of childhood (depending on if you were the tickler or the ticklee) – the first six books set off a phenomenon that remains as popular today as ever.
Those original six books have expanded to include 48 Mr Men books which tell the stories of characters who look like the emotions they are named after such as Mr Happy, Mr Greedy, Mr Chatterbox and Mr Daydream, and 42 Little Miss books, which debuted in 1981, showcasing the likes of Little Miss Bossy, Little Miss Brainy, Little Miss Trouble and Little Miss Curious.
All up, the books have sold 120 million copies, been translated into 15 languages, and spawned various animated shows, the latest of which was created for American television in 2006.
And now the Mr Men and Little Miss characters are off to Hollywood!
While, according to Hypable, there isn't a set story yet for the franchise's big screen adaptation which will be helmed by Night at the Museum director Shawn levy, you would think the options are pretty much endless given the malleability of the characters and their in-build ability to showcase a gamut of emotions.
Also in their favour is the fact that they are adorable, eminently likeable characters – yes even the negative emotionally-geared ones who delight and entrance rather than repel so beautifully-written are they – that are held in high esteem by people across a wide spectrum of ages.
And if there is any way to make them truly 3D – I am thinking Mr Tickle should read out from the screen and tickle you senseless till you're on the floor laughing and begging for mercy – that would be even better.
No word on when they will be premiering at your local cinema but given the time it takes to craft high-quality animation, don't expect it anytime soon.
All of which makes me, yes you guessed it, Mr Impatient.