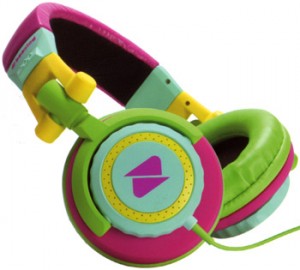 Who doesn't love a sequel?
Hollywood adores them. Book publishers are having them written by living authors for books by dead authors. And even artists like Mary J Blige are doing album Part 2s. It's all in the rage, and not wanting to miss the sequel boat – which looks exactly like the boat that just left shore save for a different paint job – I am back with even more of my favourite Scandinavian pop (Scandipop).
All the talk about sequel-itis aside, which just for the record I am not really a fan of, I am doing a part demux of my Scandipop tribute because I left out some fabulous music last time and figured that had to be rectified. It was a conversation with a good friend in my writing group recently that made me realise that there's even more Scandipop that I love and didn't include, and then even more northern European sonic goodness that I wasn't aware of, and had to listen to, and naturally wax lyrical about.
Of course as I said it all started way back in the dark ages of the 19070s when ABBA first burst onto the scene – yes this is a naked attempt to get ABBA mentioned in yet another post and use another picture of them; I am shameless and yet charmingly devoted you must admit – and has blossomed in recent years into a full blown love affair with music from their countrymen and near neighbours.
It's not that I actively seek it out. It simply seems to be that most of the music I end up adoring has the same gorgeous melodic sensibility and an originality that you don't find in a lot of mainstream music in common, and it happens for the most part to be by artists from Scandinavia. You can tell they've been influenced by current trends but not shaped by them, and the music they create is wholly, and delightfully unique.
So who's made the list this time? A diverse but utterly beguiling bunch, as you'd expect!
Jens Lekman (first name pron. "Yens") is a Swedish musician with a knack for crafting delicate, but not fey, guitar pop. His music is warm and rich, and is the perfect accompaniment for a lazy Saturday afternoon. What's also appealing about this talented artist from Angered, Sweden is his ability to write beautiful, articulate lyrics that marry perfectly with his sweet, melodic pop. He has a greater mastery of the English language and its quirks that many native speakers I have heard and use it to great effect. He is quirky, clever, and subverts many of pop conventions to delightful effect, a trait in common with many of his Scandipop compatriots who don't play by standard musical rules.
You can read a brilliant review here of his EP, An Argument With Myself, which documents beautifully what is so attractive about this multi-faceted artist.
This handsome Danish DJ, who found fame mixing for many of the leading lights of the international electronic scene including Moby and Trenemoller (who he manages), has released two eclectic albums, with a third, Fool, ready to drop, appropriately enough on April Fool's Day this year. Whatever the style of the song, whether it's dark and troubled ("Fasano") or beautifully melancholic ("Young Again"), the sound is fresh and bright and gorgeously, richly melodic.
Here's a great biography of this talented young man who deserves to be much better known than he is.
This quirky, with a capital Q in screaming blood red neon, Swedish duo, Olof Dreijer and Karin Dreijer Andersson, photograph themselves as crows, in the snow, and generally go out of their way not to promote themselves along conventional lines. It's not a case of being petulant or difficult – they simply have firm ideas on how they wish to express their artistry and stick to them. It's all part of that delightful Scandinavian eccentricity that Bjork has raised to an art form, and which I suspect makes their music so refreshingly different to what the rest of the music is producing.
Their music is unusual and offbeat. They don't release what you would call "radio friendly" songs preferring off-kilter melodies, remote echoey vocals, and discordant jangly rhythms but it all comes together in one very unique but wholly listenable whole. Trust me.
Here's a much fuller biography of these one-of-a-kind artists.
He may have only been around since 2006 but Swede Anders Kleerup has done enough for several lifetimes. He has mixed songs for a who's who of Swedish pop including Roxette, The Cardigans and The Concretes, and collaborated with Robyn on her massive hit "With Every Heartbeat". He released his debut album in 2008, which featured collaborations with, well, just about anyone who's anyone on the edgy avant garde of Swedish pop like Lykki Li, and The Concretes' Lisa Millberg. He has even co-written and produced a song for the fabulous Ms Cyndi Lauper, "Lay Me Down, which is one of my favourites on her irresistibly funky dance album, Bring Ya To The Brink.
His tunes veer between subdued beauties like "Until We Bleed" (the aforementioned collaboration with the uber-talented Lykke Li) and bouncier tunes like "On My Own Again" which oozes bright poppy fun. There is no doubt his music has a devilishly compelling groove and it is that rare beast – electronic pop with beauty, melodic and a dance sensibility that is gentle in one sense but ball-bustingly joyful on the other. Resistance to his melodies is futile. No point trying.
She may share her name with the Greek goddess but that's probably where the similarities end. Unless of course, Hera, unknown to hubby Zeus decided to record some sweet, engaging guitar pop that can rock it out, and softly caress in equal measure with gutsy, real life lyrics. Then throw in a  country tinge to her pop and sing a bunch of captivating songs with a bright light voice that manages to sound like it's cotton-soft and steel-hard all at once.
This modern day, Hera (full name Hera Hjartadottir), Icelandic-born, but New Zealand-resident since she was 13, and del;easing music since she was 16, has a whimsical and even mischievous air to her that belies the earthiness of her lyrics. She is also rather partial, and why not, to celtic tattoos on her face which lend that extra degree of difference that you need in today's sonically-cluttered landscape. Another one-of-a-kind artist that deserves way more than your passing attention, and fortunately she has quite a few albums to keep you busy.
So that should you well and truly glued to your headphones for a good long while, which should give me the time I need to work on a third helping of the sonic goodness that is Scandipop. Yes, there's plenty more of this unique amazing music to share with you, and if I am going to have a sequel, the least I can do is make it part of a trilogy, and make sure as many of these talented artists get the exposure they so richly deserve.
Enjoy the sonic joy that awaits!