What a strange and abnormal year 2020 has been when it comes to almost everything, including going to the movies.
Or rather, NOT going to the movies; at least, not in a cinema, anyway.
With COVID necessitating lockdowns in countries all over the world, some still in place as I type these words in early December, releasing movies on anything like a normal schedule has proved all but impossible.
Hence films like No Time to Die, Black Widow and A Quiet Place Part II simply disappeared off 2020's slate, pushed as far into 2021 as viable, while others got pushed back again and again, finally reappearing in cinemas – see Tenet and Wonder Woman 1984 – while others simply went straight to streaming, for example Onward (although it has made a brief physical appearance of late in Australian cinemas).
With Australian cinemas largely shut down from February to July, I had to get innovative, swinging my attention to streaming options, many of which were excellent, and finally watching a slew of films, the DVDs of which I had bought years ago in some cases with the intention of watching when "I had time".
So, it was that films like Eagle Vs. Shark, Hello, My Name is Doris and The Croods made it into my COVID-19 Retro Movie Festival to mostly great enjoyment, filling the hole left the lack of in-cinema options nicely enough, though of course I missed heading to the movies in a huge way.
Cinemas are back open now, and have been since July, but blockbusters are scant to non-existent and so I am thankful that lots of indie and arthouse films are around for me to see, not only because I have great viewing options, but because these wonderful films, so long in the shadow of blockbusters, are finally getting their moment to shine.
2020 has been a weird year but at least cinema was there to make things a little better and these 25 films were the ones that brought great joy to me in a year with precious little of it.
Please note that the movies are listed in no particular order and do not reflect a 1 to 25 ranking.
(1) JOJO RABBIT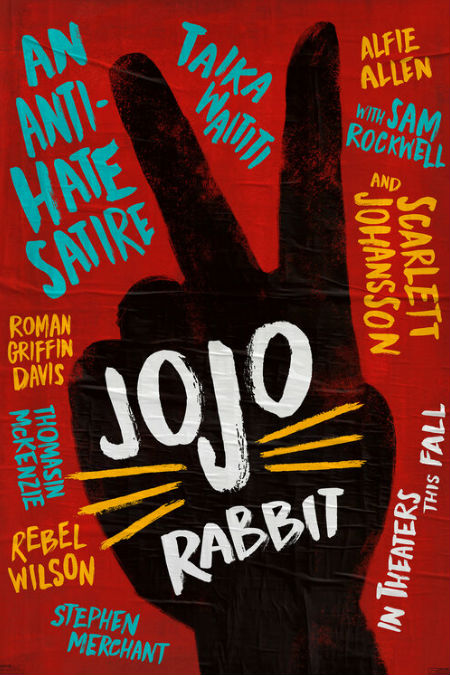 Jojo Rabbit is immensely clever, hilariously funny, heartfelt and profoundly moving, a film that brilliantly parodies extremists of every stripe simply by letting the absurdity of their hateful obsessions play out to their inevitable destructive ends while allowing the raw, affecting humanity of those who oppose it to makes its way, as it always will, to the redemptive fore.
(2) 1917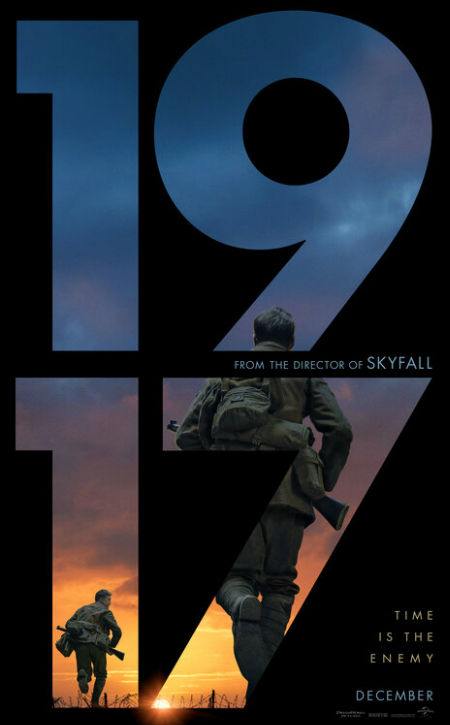 1917 is a magnificent, profoundly moving, stirringly melancholic film that is powerful beyond belief – a visual feast, even as it depicts the horrors of war, that demonstrates the power of love, friendship and family, celebrating the very best of what it means to be human even as it exists in the midst of the very worst of situations humanity can visit upon itself.
(3) EMMA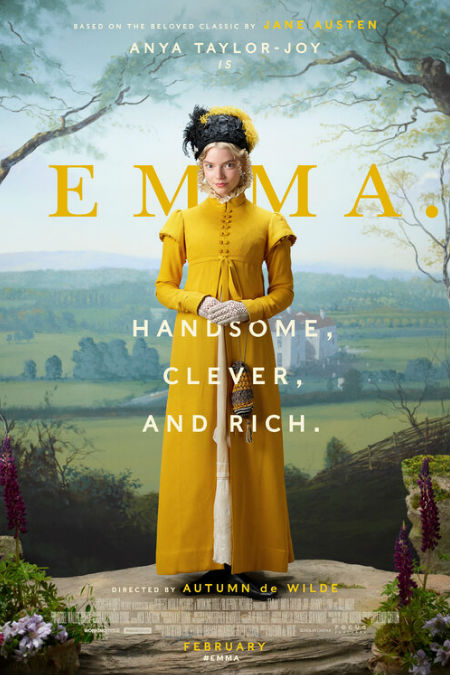 Emma is an absolute delight, an adaptation of Austen's fourth published novel, that resonates with themes of love, class, marriage and the perils of unyielding social convention with a protagonist who we should, by all rights, not particularly warm to, replete with universally well-judged performances, dialogue beyond compare, a narrative that ticks all the boxes but doesn't feel stodgy or weighty doing so, music drawn from classical, folk and original sources (Isobel Waller-Bridge and David Schweitzer excel in this regard) and a generous and warm spirit.
It barely puts a foot wrong, unlike Emma herself, who comes to understand that there is a great deal in life for us to learn and that while we may think we know it all and have everything under control, that there is much to be gained from acknowledging that we don't and that perhaps we have a great way to go before we do (assuming, of course, we ever get there at all).
(4) QUEEN & SLIM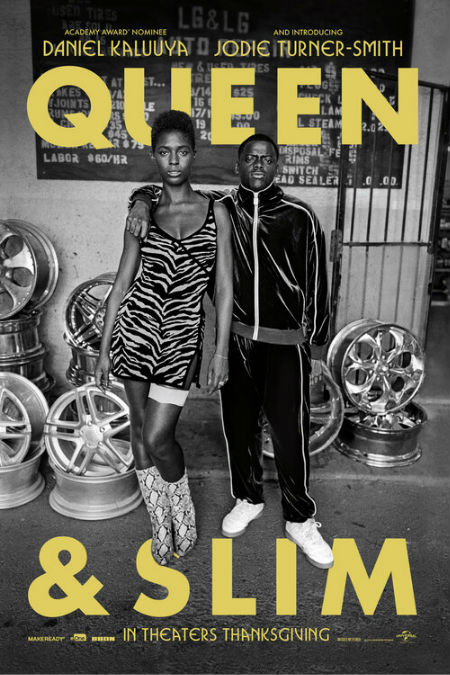 Queen & Slim is a masterpiece, an engrossing, hard to watch at times (because it is so viscerally, affectingly real) and yet intensely mesmerisingly beautiful film that takes its own gloriously immersive time telling a tale of love, resistance, racism, rampant injustice, loss and hope for freedom and a future that is, both characters know in their heart of hearts, beyond reach but which cannot and should not be let go if life is to keep any meaning at all for them and for many of the people in the broken society in which they live.
(5) TIGERTAIL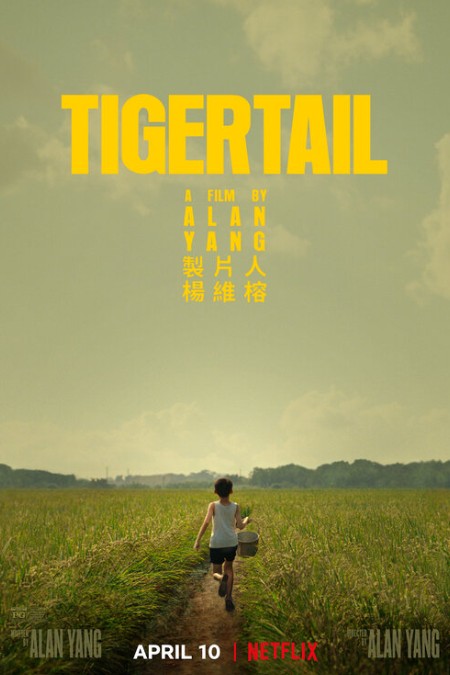 Tigertail is a masterfully-made and told film – thoughtful, contemplative, and poetically poignant, every mesmering scene matching the rich and affecting emotions of a slowly-unfurling story that says a great deal in an immersively understated way, leaving us all too aware of the great price of past decisions but hopeful too that something can be salvaged form the consequential mess of regret and loss, something that might be very good and life-transformingly wonderful indeed.
(6) THE WILLOUGHBYS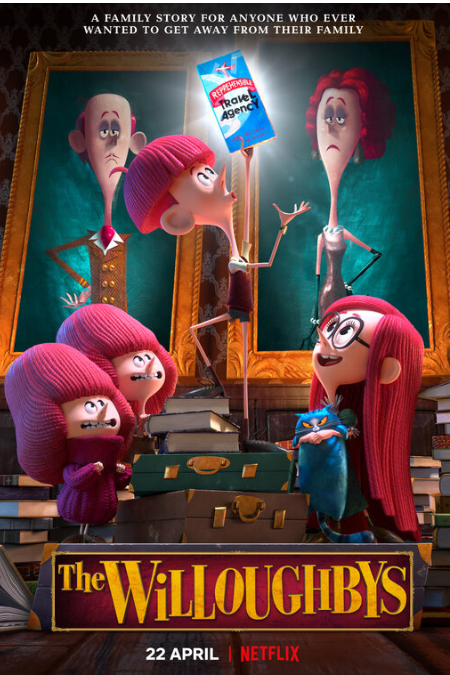 The Willoughbys is a gem, a film that runs with all the postmodern, self-referential gags you'd expect of a contemporary animated feature without sacrificing its own manic, bleak soul and incisive social commentary in the process, gifting up with 1 1/2 hours of joyous frenetic colour and comic vibrancy that keeps the humanity and rich characterisation front and centre in a wholly unique and gleefully enriching and entertaining way that marks it as an instant classic for the whole (hopefully somewhat functional) family to enjoy.
(7) ONWARD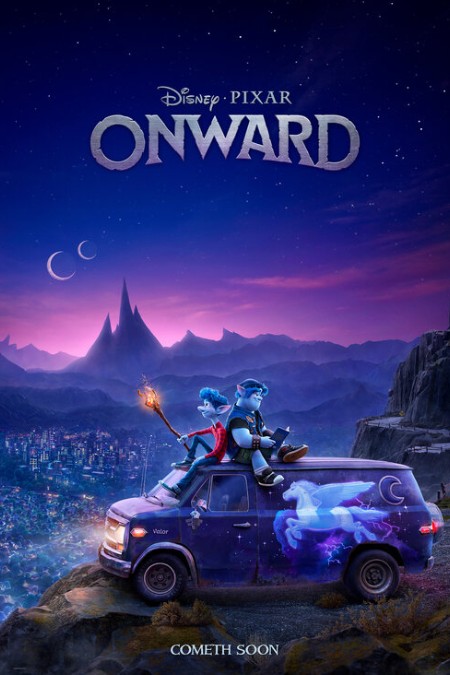 Onward, directed by Dan Scanlon, might not be up there among the towering greats of the Pixar pantheon such as Toy Story and Up, but it is close, so very close, bolstered by humour and heart in equal measure and an understanding that while we all need some magic in our lives and should be open to things beyond the ordinary, that true richness in life comes from knowing who truly we are, not being afraid to be that person, and valuing the people you have in your life (here or gone) who are, when all is said and done and wands have been waved, the ones who really give our lives purpose, vigour and the kind of everlasting magic you don't need to be a wizard to possess.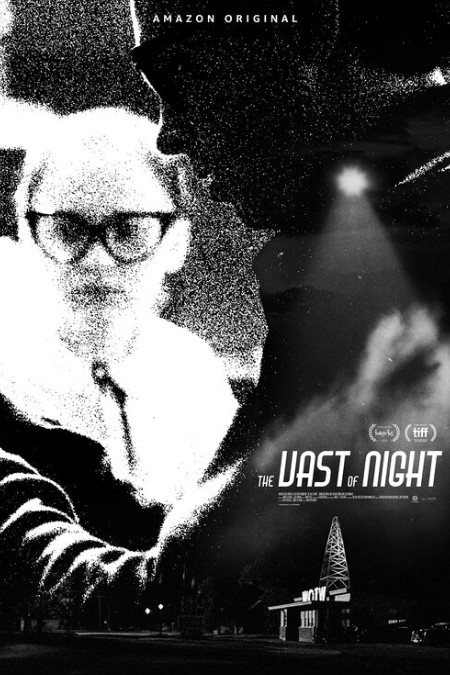 A detective game par excellence, The Vast of Night is stunningly told, visually (the tracking shots through the town alone are worth firing up Amazon Prime) and narratively, a homage to 1950s sci-fi that makes captivating use of menace and intrigue, curiosity and foreboding to tell an utterly engrossing tale full of mystery, wonder and darkness, enrapturingly clever storytelling that foretells a bright and vibrant future for Patterson.
(9) EUROVISION SONG CONTEST: THE STORY OF FIRE SAGA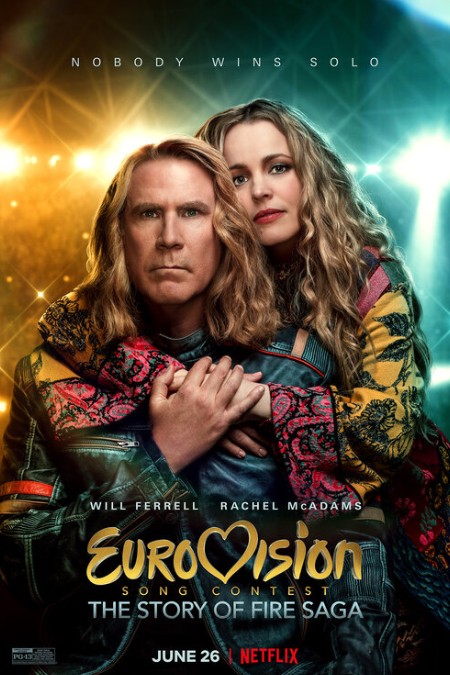 Eurovision Song Contest: The Story of Fire Saga is an unexpected gift – a film that is quite at home happily parodying the event around which it is centred but not in a cruelly derisive way that would have leached any sense of fun to be had with the premise.
Rather, it is glitzy, camp, sweet and full of a great deal of heart, just like the event itself, proving along its almost faultlessly executed two-hour running time that it is possible to parody something without destroying what makes it so loved in the first place and that while Eurovision may seem to be parodying itself at times, it is the vessel through which many a dream is realised, and that is as true of anyone who competes for real as it is for the delightfully fictional Lars and Sigrit, who prove that love and self-belief triumph over all else, even the safari-laced songs of competitors.
(10) THE HALF OF IT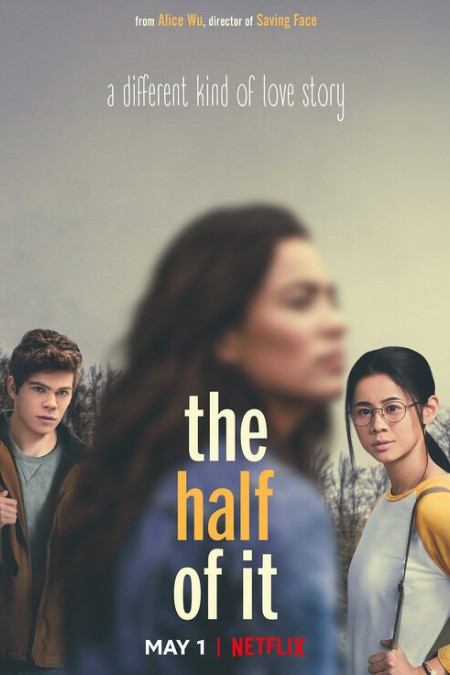 One of the standout films of year blighted by closed cinemas and immensely delayed releases, The Half of It is an inestimable joy, a consummately executed piece of moviemaking that assembles all the right places into a deeply pleasing whole, much like the philosophical ideal at its emotive centre, and which gives us one of the most pleasing romantic comedies in a long, long while all while happily reminding us that love takes many forms and expressions and that if we are open to its endless diversity, the most amazing things can and do happen.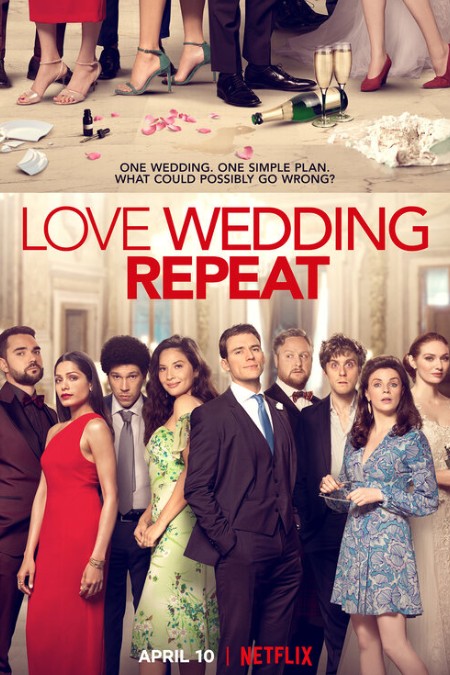 As farcical romantic comedies go, Love. Wedding. Repeat. is one of the best out there, replete with an beating heart that celebrates love even as it affectionately parodies the many ways it can fail to realise its potential (or not, rather happily) and which serves up chaotically fun wedding shenanigans even as it seeks to remind us that love might, in spite of all the madness and silliness, triumph after all.
(12) BABYTEETH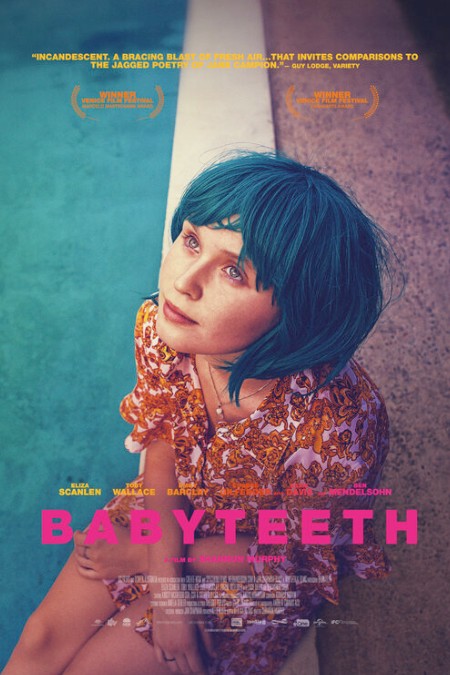 Babyteeth is an immensely affecting, exquisitely well-made film that in its own offbeat but authentically human style, explores what it means to grieve long before and long after the moment when life changes forever, and how it asks to make some seemingly unpalatable choices which may seem like entirely the wrong thing at the time, and possibly are flawed as hell, but which come to mean more than you could possibly imagine they would, giving you something to hang on when the final bell tolls and grief consumes all, memories and connections to cling to when the inevitable comes to pass and all choice is taken from you in ways too terrible to contemplate.
(13) PROJECT POWER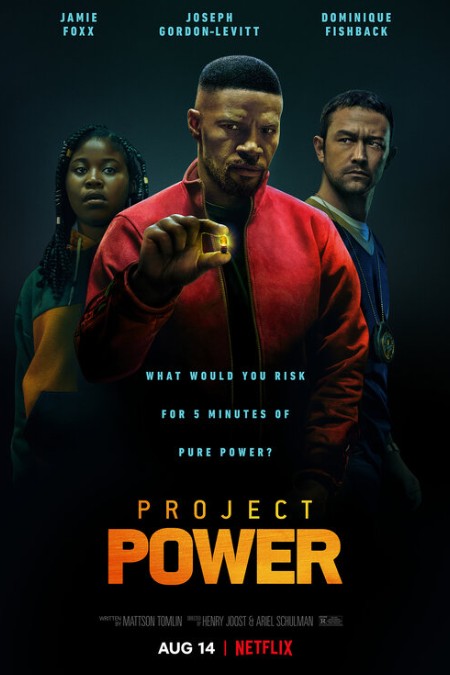 Project Power is a very clever and engrossing piece of filmmaking that takes some fairly routine, if brilliantly used, off-the-shelf parts and using great characters, well-delivered performances, worldbuilding (thanks to music and visuals that excel), serves up something many of us thought we might never see – a wholly new and interesting entry in a genre so crowded you need a special Power to get yourself noticed.
(14) BILL & TED FACE THE MUSIC
Bill & Ted Face the Music is the kind of pandemic blues-busting film that our current virus-blighted age needs desperately because it keeps true to the innate goodness of two of the most bodacious heroes to ever grace the hallowed halls of film and humanity, adds in two daughters who are eminently capable of not just carrying the flame but causing it to grow still brighter, and a vivaciously alive goofy sensibility that marries perfectly with the film's more heartfelt, moving moments.
Who said you can't go back? You can, most certainly my excellent friends, and it's a delight to confirm that Bill & Ted Face the Music isn't simply a competent long-delayed filling-in of the trilogy gap, but a fine and funny film of its own which makes you laugh (a lot), makes you sigh with happiness that people can be so loving and selfless, and adds to a lustrous franchise which isn't just fun to watch but saves time and space as know it.
(15) ENOLA HOLMES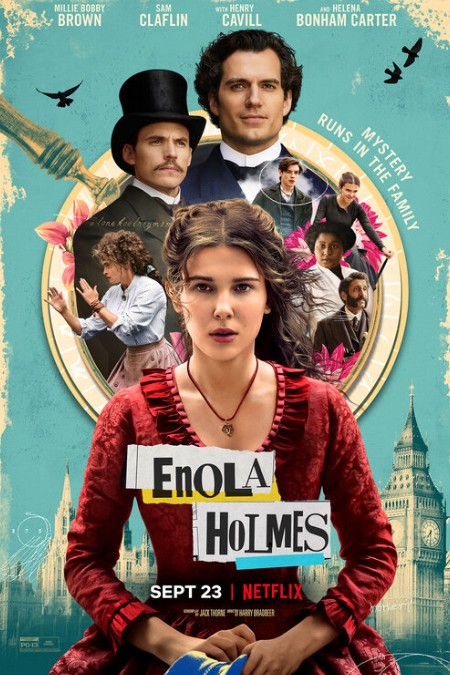 It is hard to overstate what a transcendent delight Enola Holmes is – vivaciously in your face in the very best of ways, possessed of dazzlingly good performances, vividly-etched characters and dialogue that zings with endless enthusiastic zest, it is exactly the kind of film that the emotionally exhausted hellscape of 2020 needs, a reminder that there is power and truth in forging your own path, and that while no one said it would be easy, you are infinitely better than staying with the other sheep.
That is, of course, something that Enola, who becomes your new favourite fictional person ever, would never consent to, and we can only hope that the hoped-for five sequels (there are more books in the series, thankfully) do eventuate and we can spend a great deal more time spending time with a character who is the new flagbearer for staying true to who you are and never letting anyone put you in a box to which you don't and will never belong.
(16) THE BROKEN HEARTS GALLERY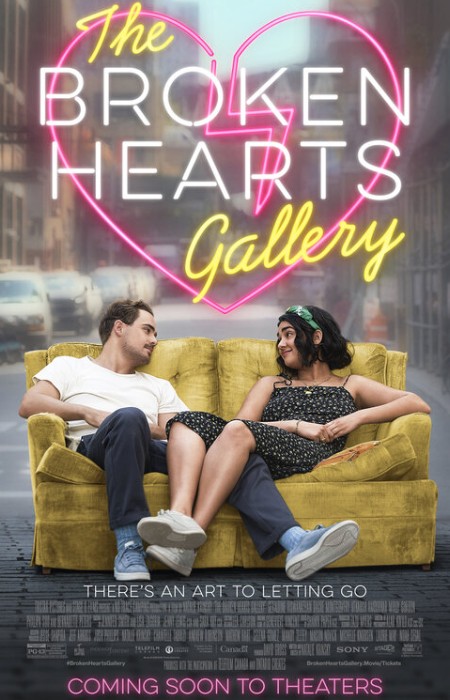 The Broken Hearts Gallery is fantastical and grounded, loved-up and antsy, hilarious and sobering, and in all the right ways and measures that a good rom-com should be, making it a modern classic that is bolstered by sublimely wonderful performances, a sense of groundedness rare in the genre and dialogue and narrative pacing (with added videos from the broken hearted that are a delight in themselves) so perfect that while Lucy and Nick are falling in love, you will be falling in love with them which is not a bad way to spend 108 minutes in anyone's book.
(17) THE HIGH NOTE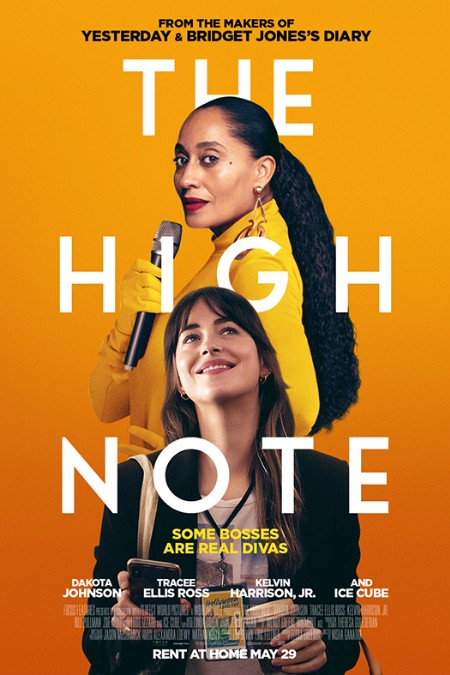 We want to believe grounded people can live lives this gilded and magically possible and The High Note grants our wishes, rewarding us with a song-rich and emotionally-infused film which is the perfect antidote to the tuneless dirge of 2020 where what we want most of all to believe things get better.
The High Note assures us that they do and then some, and that even ordinary souls like Maggie (and by extension, we the humble audience) can look forward to a future where love, forgiveness, connection and the realisation of dreams are all the well-deserved orders of the day.
(18) DAVID ATTENBOROUGH: A LIFE ON OUR PLANET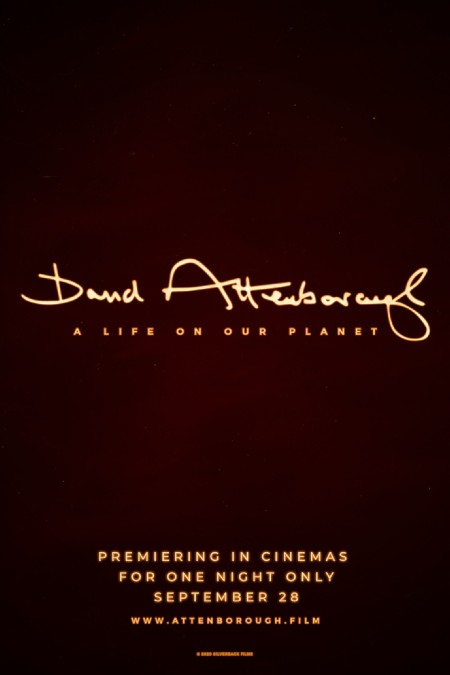 But, and this is the critical part of his film, and one of the prime motivating threads running through the length of Life on Our Planet, we must act and we must act now.
We really don't have a choice – we can't either surrender to the very worst of our lives and create a planet laid to waste by 2100 when life will be all but impossible for us and the natural world we have "murdered" or we can fix the mistakes we have made, return to a more sustainable way of living and restore the earth's biodiversity.
The choice is a clear one and you can only hope the world will finally, belatedly act; Attenborough is clearly hoping, nagging pessimism aside, that this will happen, but makes it clear that if we don't don't we will have only ourselves to blame when the brilliant, wondrous magic of the world vanishes into the dust from which life first came.
(19) THE LAST BLACK MAN IN SAN FRANCISCO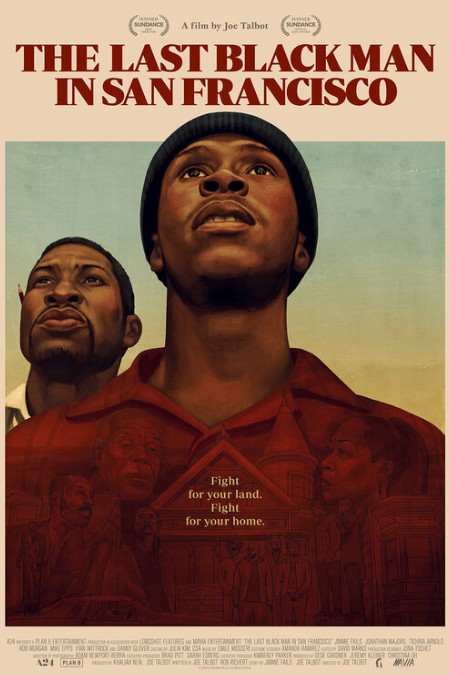 The Black Man in San Francisco is astoundingly, movingly beautiful, a story of belonging and its loss, of fractured pasts and futures that could be more whole if only the opportunity was there, of society's giving and its ruthless taking, and of a world that wants all the good things except for those that will elevate the people in its midst, told with quiet passion, arresting visual immediacy and a sense of vibrant artistry that sees poetry and theatre and music all employed to tell the tale of people, and one person in particular who look to have lost everything but might have more left in their hands than they are, the kind of things of future might actually be made in defiance of the odds.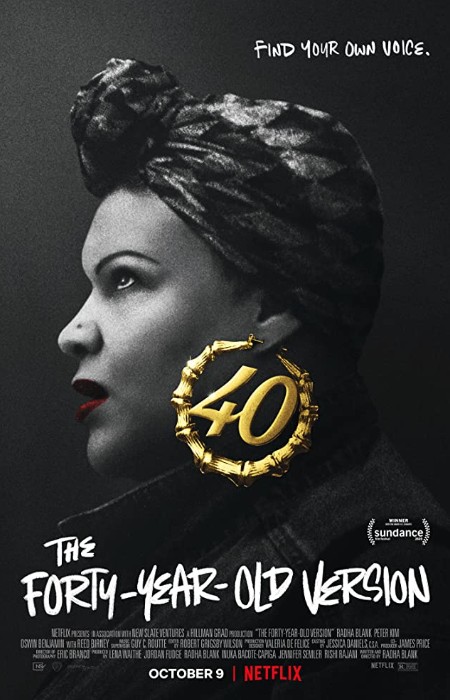 What also stands out in this film is the way in which grief and any compromises we make about who we authentically are can sap the joy and any sense of vibrant achievement from life.
There are no magic fixes in this regard – one of the funniest and yet most sobering scenes in the film is when Radha, reluctant to go to the opening of her bastardised play, finally interacts with the homeless man across the street who says there are no magic fixes in life and would it kill her to more mayo on the next sandwich she brings him – and The Forty-Year-Old Version doesn't pretend there is.
But there are chances and possibilities aplenty that remain in life even when we feel we're fresh out of them and The Forty-Year-Old Version shouts this life-changing perspective from the rooftops while couching its ramifications in a realistic setting that makes this wholly inspiring message feel livable and doable, authentic to the very core.
(21) CORPUS CHRISTI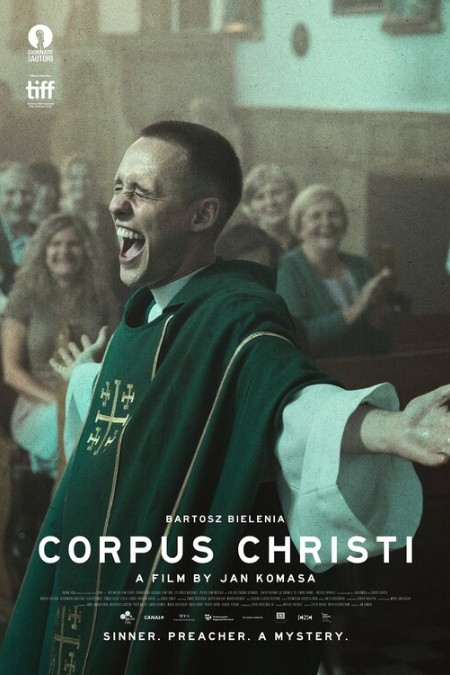 Drawing from his own considerable wellspring of grief, pain and loss, Daniel initially manages to bring some healing to the parents of the children and to the village as a whole.
It's necessary work because it is obvious to everyone other than the people mired in grief (save for Marta who, although she grieves the loss of her brother Jakub with every fibre of her being, won't play her mother's hate-filled game) than the grief, while understandable is corroding the emotional and mental wellbeing of the church, and that while Lidia claims they are all "good people", the reality on the ground would suggest that goodness is in the eye of the beholder.
In the end, Corpus Christi, which is at all times, thoughtful and empathetically observant of the human condition, doesn't go down the expected route, eschewing what we might expect to happen in favour of something altogether more resonant and real, an ending that acknowledges that while second chances and the redemption that might come with them is possible, they rarely play out as expected and may not necessarily given the wholly happy answer you are seeking.
(22) SUMMERLAND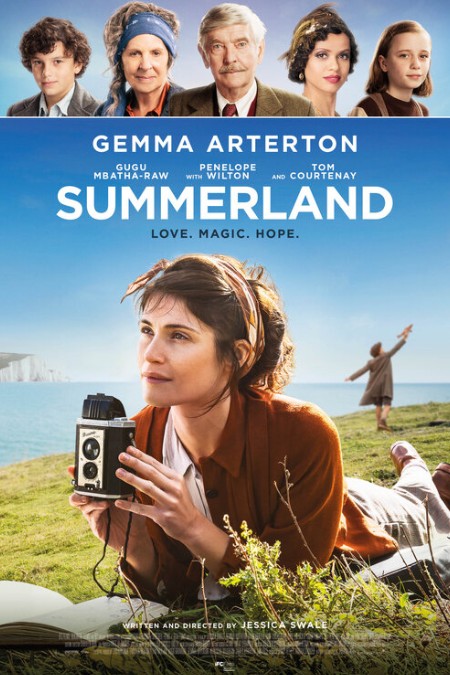 Summerland, which draws upon a mythology where the dead reach into the living realms in ways mystical and impossible to make their presence known and send messages to those they love, is a film rich in the emotional complexities and messy unfinished business of life, so full of emotion that you can't help but sink into beautifully sculpted and insightful form convinced that here is a piece of cinema that gets life in all its bewildering and fulfilling and maddeningly awful forms.
You can't watch this film, which offers the diversions of the English countryside and the bucolic idylls of lives defined and rediscovered, without being drawn completely and overwhelmingly into its richly-observed and emotionally resonant story, without falling for its characters and wishing them well (yes, even Alice who is, it won't surprise you, far more than what she unhappily appears) and without realising once again that while life seems wholly adept at taking away, and with ferocious disregard for our wellbeing, it can also give generously, and when it does, we are transformed in ways that remake and renew us and leave us changed in ways that belie everything that came before.
(23) HAPPIEST SEASON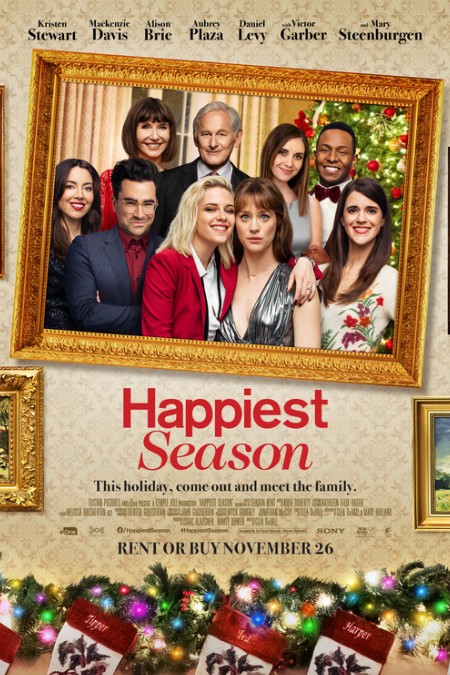 Happiest Season deserves to be a Christmas classic; hell, even a rom-com classic.
It is superbly written, acted by a stellar craft who know how to balance comedy and seriousness and invest authenticity in characters who are far than simply joke initiators, and has a warm and beating, tinsel-bedecked heart wrapped inside a cavorting apparatus of hilarity that drives home the message of love being love being love but does it with a wicked grin, a sense of the ridiculousness and a wry eye on the fact that while we all want the best most truthful things from life, we don't always deliver on that for ourselves or others and that fixing it all, if you can, may just make this a real Christmas to remember … and then some.
(24) UNCLE FRANK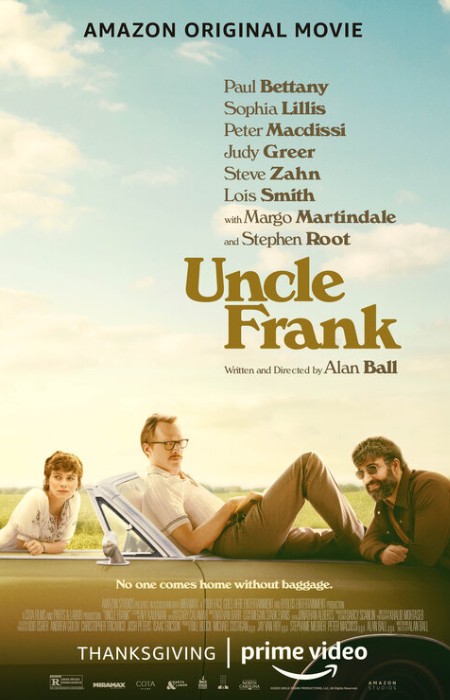 Beth is an undeniable part of this significant journey, one that takes places in a world still inimically opposed to honesty about unconventional sexuality, despite the liberating and lingering effects of the 1960s, and together she and Frank discover how empowering it can be to tell the world to take a hike and chart your own course.
But this is ultimately Uncle Frank's story, one in which long-repressed sadness and crushing pain finally find their voice and one inwardly-broken man finds himself being put beautifully back together again in a family who may yet surprise him (the scene with his Mammaw, played by Margo Martindale, lives this out in a way that will utterly consume you with the power of emotions unlocked).
It is near impossible to watch this perfectly told, emotionally resonant and painfully, beautifully, heartstoppingly truthful and ultimately hopeful film without being affected in ways too numerous and considerable to mention – Uncle Frank celebrates personal authenticity, bravery of self and the desperate need we all have for authentic to family, biological and found, all while charting one man's course from the dark into a light he didn't even know was possible and which changes everything in ways that no one, and we mean no one, will ever be the same again.
(25) PALM SPRINGS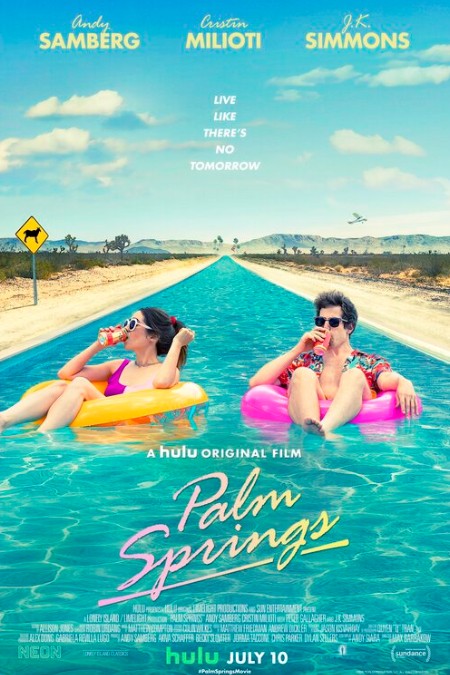 In its clever, unique and highly affecting way, Palm Springs manages to be about three genres at once, executing on each other so consummately well that as you're laughing at the screwball comedy, you're contemplating the meaning of life and existence and marvelling at the power of love to survive pretty much anything.
The film is refreshing too because it refuses to let the guy save the day; quite how Sarah rescues them from the time loop-iness of it all is best left to this highly entertaining, soulful film, but suffice to say while Nyles is all about giving into the nihilism of it all (and then not), with Sarah joining him for some of that fun-filled but ultimately empty ride, Sarah eventually decides to do something about it.
All that, and quite a bit more thoughtful examination of the human condition make Palm Springs a more than worthy new entry in the film as it balances laugh out loud jokes with philosophical musing, cringeworthy moments and a gnawing sense that life might be one long glitchy simulation from which no escape is possible, but if it is, you want the person beside you to be the one who slips the joint with you and who hopefully starts this crazy thing called life all over again