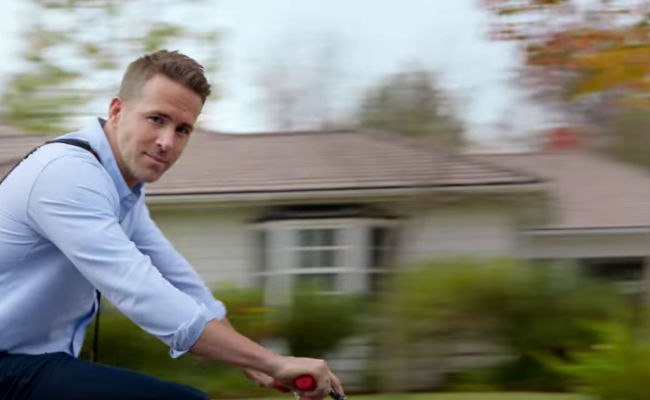 Hey did I tell you I'm moving? Yep, all of a sudden. Happy where I was, loving my housemate's company, my partner's proximity, my fun, funky, cafe-rich neighbourhood and then … WHOOSH! Packed and moved JUST. LIKE. THAT.
I'm not entirely sure why really … oh hell of course I know why. It turns out there's an ENTIRE TOWN filled with Ryan Reynolds! Yup, he is the ONLY citizen. THE ONLT ONE.
Now I know I could write about how much I'm looking forward to seeing him in the raunchy fun-filled insanity of Deadpool, and I am. Or how he seems like the one of the most genuine, nicest guys out there, which of course he is. And that he's advertising a brand of car, Hyundai that I love (the ad is for the Hyundai Elantra 2017 and will be screened during Superbowl this year).
But let's be honest on a blog where I'm usually more likely to blog substantially about movies, TV, music and books … I'd just like to stare into those dreamy eyes everywhere I go.
I have a sneaking feeling Hyundai might've realised this …