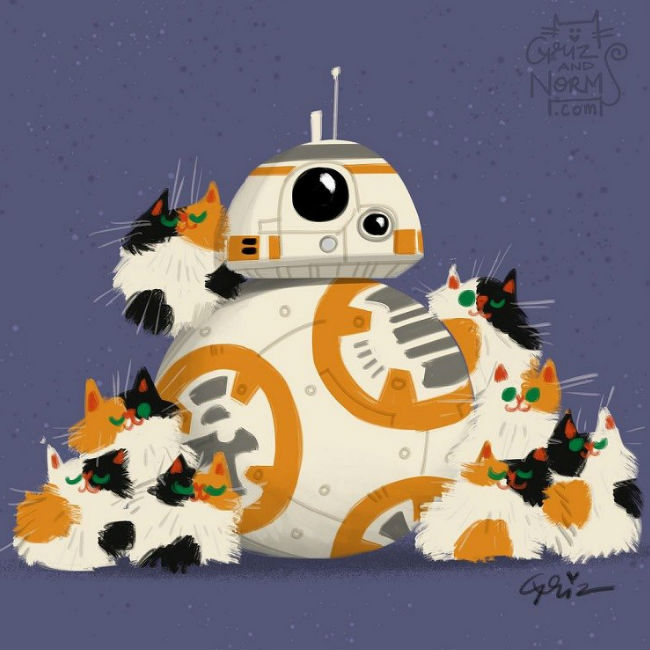 Cats and Star Wars characters together? Surely that is a combination made in heaven!
Well, if you're a Star Wars-obsessed, cat-loving guy like me it is.
Two talented Disney feature animation artists, Griz and Norm Lemay have seen fit to bring these two groups together and the resulting artwork, which they shared via Instagram, is a thousand kinds of adorable.
It's good to know that in a galaxy far, far away, even a long time ago that cats were doing their bit to soothe the aches and pains, and emotional exhaustion of waging intergalactic warfare.
Not quite sure how J. J. Abrams didn't get the memo about putting cats in The Force Awakens but there's always episode 8 due in 2017 right?
(source: Laughing Squid)