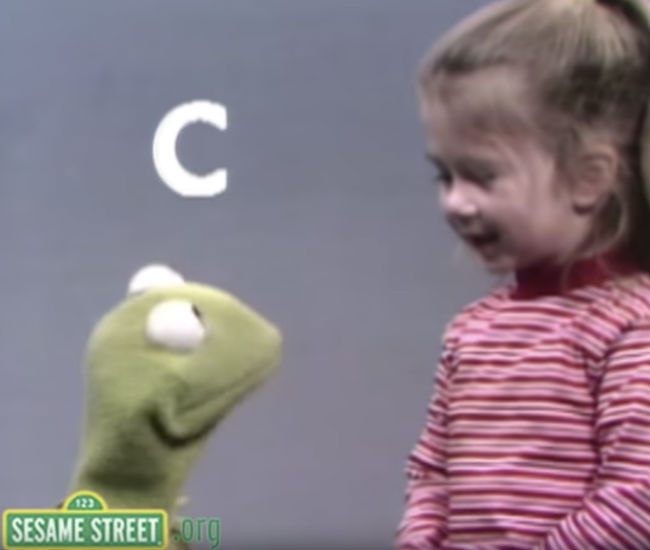 SNAPSHOT
Joey: Now I've sung my ABC next time Cookie Monster giggling.
Kermit – Next time Cookie Monster, will sing with you, I'm leaving.
Joey – I love you.
Kermit – I love you, too.
Joey – Thanks.
If there's one thing that you associate with Sesame Street, and good lord it should be a million of thing such is the program's longstanding creativity and reach, it would be its many and varied recitations of the alphabet, part of its mandate to ensure all children, especially those from socially and economically-disadvantaged strata of society, have access to literacy and numeracy, the building blocks of education.
One of the most endearing examples of Sesame Street's dedication to its mission hails from 1973 when Kermit and a delightful young girl called Joey are going through the letters of the alphabet interrupted only by Joey's giggles as she insists on inserting Cookie Monster's name as the next letter in the sequence.
Playing the straight frog, Kermit keeps attempting to get back on course but to no avail, although he does at least finally make it to the letter "z".
It's a beautiful classic clip from the show that illustrates how wonderfully Sesame Street makes education fun, and why, and this should get serious, and I mean serious consideration, Cookie Monster should really get billing get billing as the 27th letter of the alphabet.
Surely, it's only a matter of time?
(source: Laughing Squid)