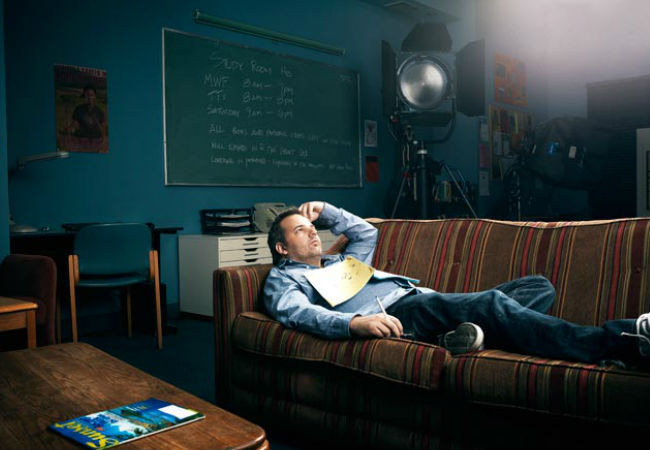 Could Dan Harmon, the creator, creative mastermind and for the first three seasons at least the driving force behind  and showrunner of NBC's bruised-from-being-throw-like-a-piñata-in-a-hurricane around NBC's less-than-stellar schedule (assuming it even makes it onto it, of course) sitcom Community be on his way back into the quirky embrace of the show he was unceremoniously ejected from?
No one is saying for sure, and even Harmon, who gave rise to all the now rampant speculation when he let slip that he may be back helming/consulting/fetching coffee and takeaway Chinese for lunch (hey he would do it in a funny, highly imaginative way so why not?) in a recording for the latest instalment of his podcast Harmontown.
According to Hollywookiee.com, who broke the news, the accidental announcement went something like this:
"Dan Harmon just told the audience of his podcast Harmontown that he has been asked to return to Community!

As soon as Dan said it, he asked that it be edited out of the podcast and it was just for us audience members(and I wasn't going to say a word) but soon after that Dan said "Ahhh Fuck it. I don't care who knows!" He jokingly said that he would only return if they brought Chevy Chase back too but even he couldn't stop laughing at that idea."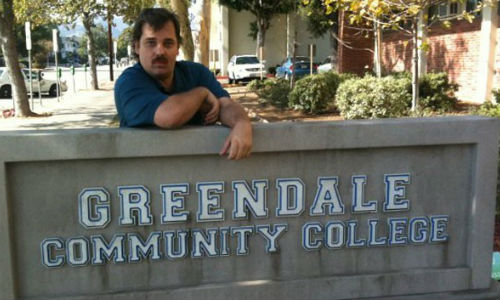 Neither NBC, Harmon or Sony, who makes the show for the beleaguered network would confirm whether Harmon is indeed about to be given a chance to resuscitate a show that showed only occasional flashes of its former brilliance in the just completed fourth season.
While none of the episodes were out-and-out-terrible, and some even recalled the glory days of old, and it was still undeniably funny, very funny at times in fact, it failed to fire on all cylinders creatively with the general line of thought being that the replacement showrunners, Moses Port and David Guarascio, while talented men both, weren't able to successfully replicate or build upon Harmon's unquestioned originality.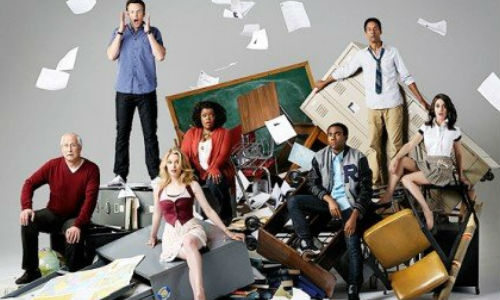 This comment by Laurel Brown at blog.zap2it.com, was emblematic of critics who wanted to believe Community would be the same show it had always been in season 4 but realised all to quickly it simply wasn't that show anymore:
"I've been waiting and waiting for Community Season 4 like any good fan out there, and all I wanted to do was sing the show's praises upon its return.

"It's just that I can't. This isn't the Community we used to know. What we have now is not creator Dan Harmon's darkly funny Community, but a reflection of that show, filtered through the brighter and happier perceptions of others."
So not an unmitigated disaster by any stretch of the imagination but certainly not a resounding success either.
Thankfully Community rated just well enough that it earned itself a fifth season of 13 episodes, though not as yet a firm place in NBC's schedule (an echo of what happened with season 4), and while it is unlikely to ever be the sort of ratings juggernaut that current sitcom king The Big Bang Theory is, Harmon's return would at least ensure it regains the aura of creative originality that for so long defined it.
UPDATE 2 June 2013: It's official! Well Twitter-official anyway.
Dan Harmon, in a series of tweets that went from obliquely-teasing to outright confirmation – thanks to a fan who pushed him for a "straight answer" is going back to Community for season 5, thanking star Joel McHale for his assistance in making it happen.
It's exceptionally good news to have Harmon back where he belongs and have voice restored to the struggling sitcom which hasn't been quite itself with Harmon absent.
You can get a full rundown of events here, and yes here.
And here's a very cool pictorial celebration of Harmon's return to his creation.