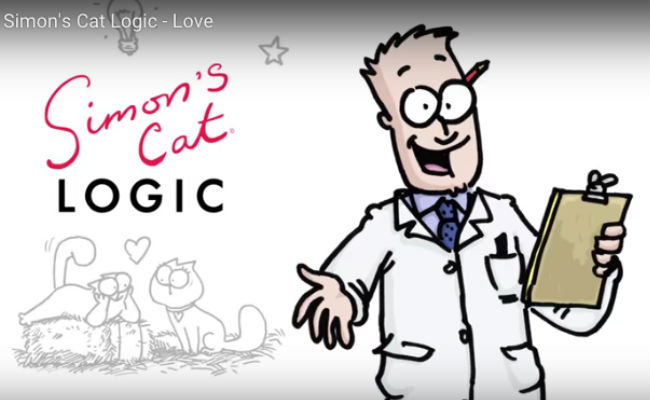 Sorry to break it you folks and you're anthropomorphic-inclined hearts but cats aren't not intrinsically romantic.
Yup, in fact they'll happily mate with anyone, don't take a partner for life and can even have multiple partners within one very short breeding window giving you those delightful polyglot litter colourings.
So more liberated free sex '60s creatures than 'til-death-us-do-part devotees.
But hey that doesn't mean you can't have some fun with cat's romance which illustrator Simon Toland does with his latest Simon's Cat Logic video which simultaneously gives us cats falling in love, or not as the case may be, and cat behaviourist Nicky Trevorrow giving us the truth and nothing but the truth about feline love sweet, not-quite-love.
It's amusing, informative and the perfect lead-in to the romantics' paradise which is Valentine's Day.
(source: Laughing Squid)