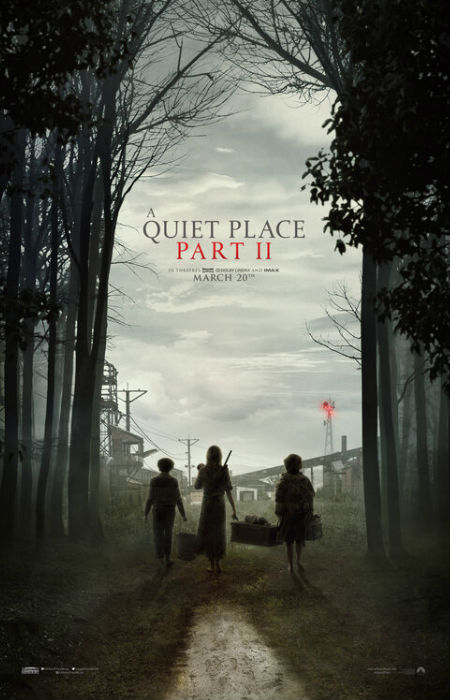 SNAPSHOT
Following the deadly events at home, the Abbott family must now face the terrors of the outside world as they continue their fight for survival in silence. Forced to venture into the unknown, they quickly realise that the creatures that hunt by sound are not the only threats that lurk beyond the sand path. (official synopsis via Digital Spy)
A Quiet Place was hands down one of the best films of 2018.
Taut and chilling, it described how the population of Earth had been decimated by predatory creatures that hunt not by sight but by sound.
Until people figured that out, millions upon millions died, leaving only people like the Abbotts who because of a Deaf daughter were used to communicating and living silently.
In A Quiet Place II, which features John Krasinki writing and directing once again and Emily Blunt in the lead role, things are still pretty dire for humanity, with the added bonus that people are turning on each other which is, as you might guess, problematic when you are trying to shepherd your three kids through the end of the world.
Based on this trailer alone, I am happy once again to tiptoe super quietly into the cinema – you never know how far movie chains will take their new interactive theatres and I'm taking no chances – and watch as humanity discover yet again that the biggest enemy they have to face is themselves.
A Quiet Place II opens 19 March in Australia and 20 March in USA.