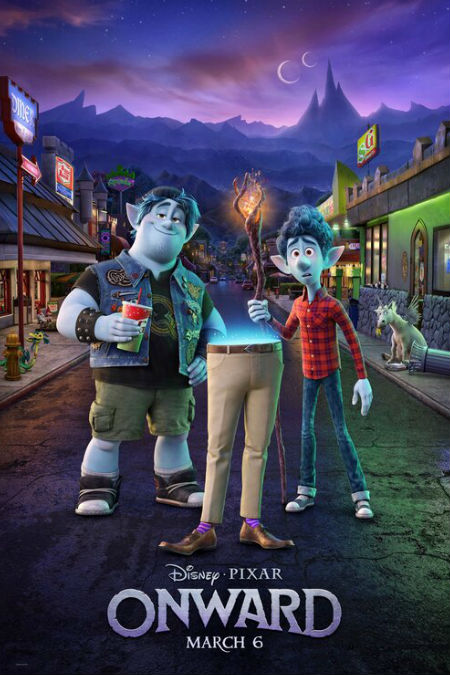 SNAPSHOT
Set in a suburban fantasy world, Disney•Pixar's Onward introduces two teenage elf brothers who embark on an extraordinary quest to discover if there is still a little magic left out there. The feature will be directed by Dan Scanlon (Monsters University) and produced by Kori Rae. (synopsis (c) Coming Soon)
Let's face it – we do not live in a magical world.
Maybe, as Tolkien and many others have suggested, it was once suffused with magic so obvious, powerful and open that denying its existence would be as foolhardy and pointless as saying the sky isn't blue or mountains don't rise up from the land.
But right now, things are pretty humdrum and mundane – after all where is the wonder in commuting? Making dinner? Lodging your taxes? Gone, baby, all gone.
So the delightfulness of Pixar's Onward is that dares to imagine that magic isn't so much lost forever as simply in temporary abeyance, lost beneath beige-toned layers of ordinariness, and that we can access it, and in doing so, enrich our lives in ways deeply intimate and personal.
The film itself, in common with most Pixar films, seems quite magical itself, resplendent not only in exemplary worldbuilding and exquisitely-wrought imagination but in the kind of emotional resonace that you know is going to cut you right to the core (see films like UP and Inside Out for proof).
How deeply this film will affect us will become obvious on 6 March 2020 in USA and UK and on 6 April in Australia (you can thank antipodean school holidays for the month-long release delay.)