It ain't being green says Kermit and  nor is it easy or cheap to be one of the major cultural touchstones of the American landscape.
Not only is there angst-ridden emotional toll – though Superman has never seemed as psychologically tormented as Batman or Spiderman (and yes I know I just threw Marvel and DC characters into the one sentence) – it's ridiculously expensive as Sarah Ang at mashable.com and artist Bob Al-Greene make clear in this clever piece.
You can read the full post here.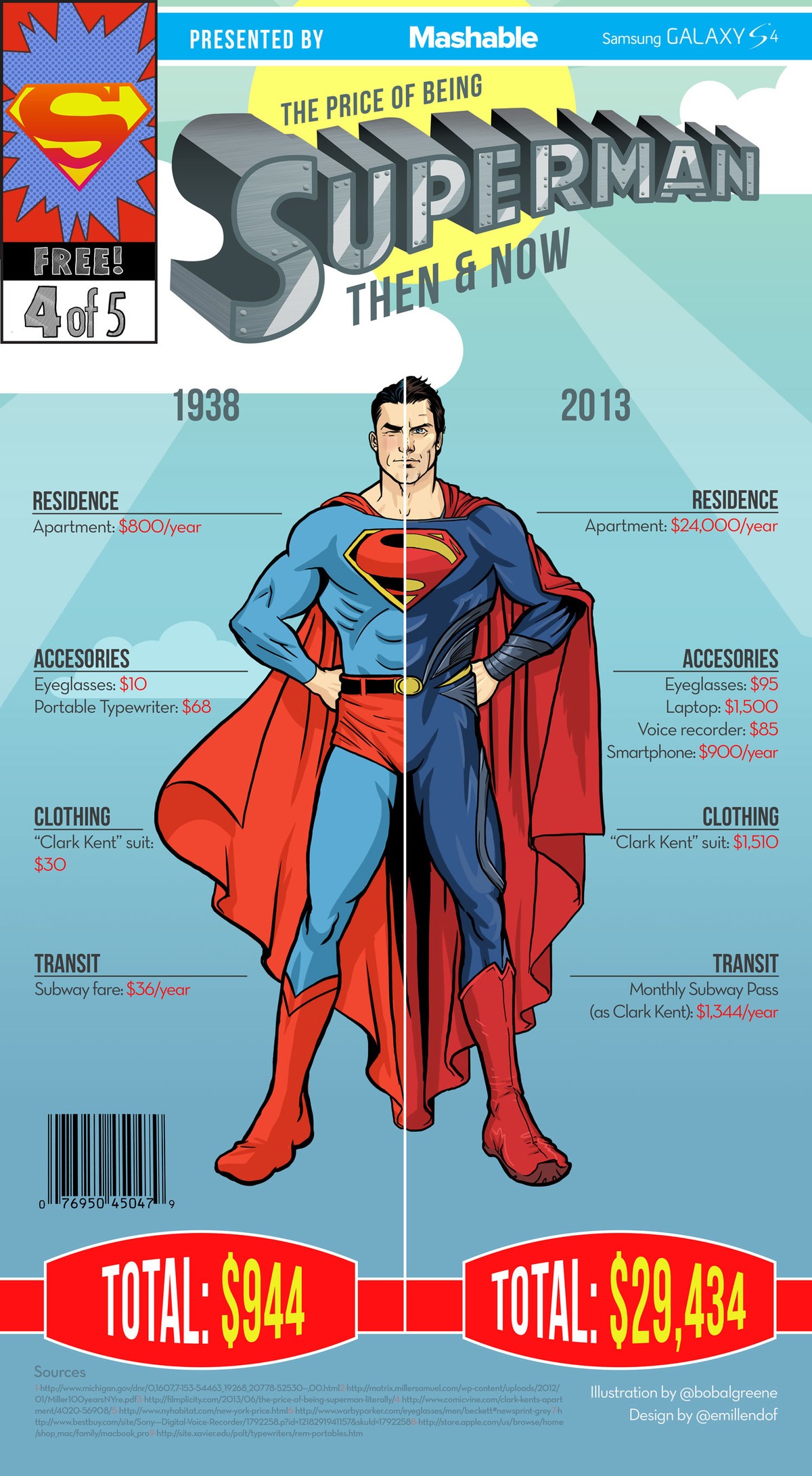 Source: mashable.com