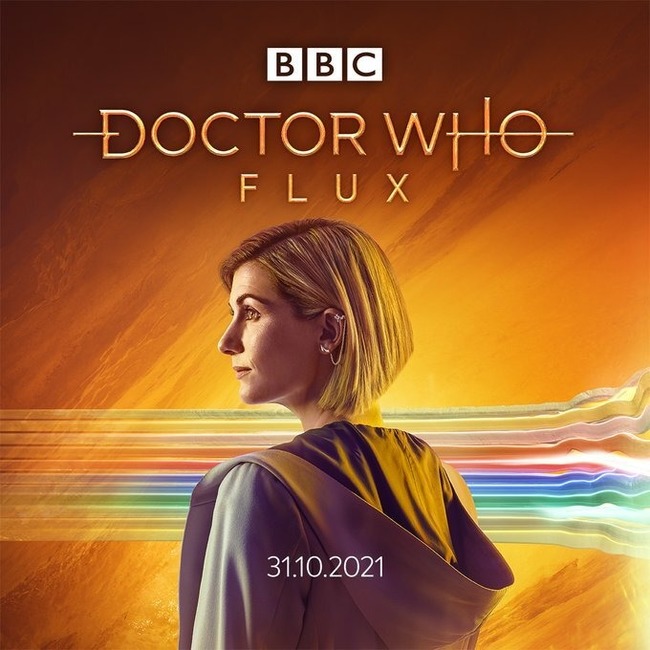 SNAPSHOT
"The Thirteenth Doctor will be back in the TARDIS (and on our TVs) really soon! Like, on Halloween. Yes, that's right, Doctor Who is returning at an unorthodox time for its thirteenth season. It's the perfect date for those who don't do gory/horror scary and want to be thrilled with traveling adventures. And this season is extra special because it will function as one story. The BBC announced that the Doctor Who "Flux" series will run for eight episodes to give us one big adventure with Thirteen, Yaz, and Dan …" (synopsis (c) Nerdist)
I do not cope well with horror or super scary stuff.
I am the type of person who if I do watch it, and it's a very occasional "IF" thank you, treats watching horror as something to be done from under a blanket in the day time with hands strategically placed over my eyes.
Thankfully, Doctor Who has always been scary enough to thrill and excite me without freaking me out – although "Seeds of Doom" (as a kid) and "Water of Mars" came very, very close *shudder* – which is why news of its return with Jodie Whittaker in her next-to-final appearance as the Doctor (three 2022 special awaits including one on New Year's Eve) and Chris Chibnall in his last season as showrunner (Russell T. Davies is returning for season 14) is so welcome.
Especially when the new season is one eight-episode arc with all kinds of baddies from Sontarans to Weeping Angels (yes, I fear statues now but then who doesn't?) coming our way to make life on Earth, already none too flash with a pandemic making merry with our sanity and emotional health, that bit harder.
Of course, the Doctor will sort things out but it looks like it's going to be one hell of a battle this time which suits me fine (though I may keep the blanket handy, just in case because, you know, WEEPING ANGELS …).
Doctor Who season 13 of the new era premieres on 31 October.