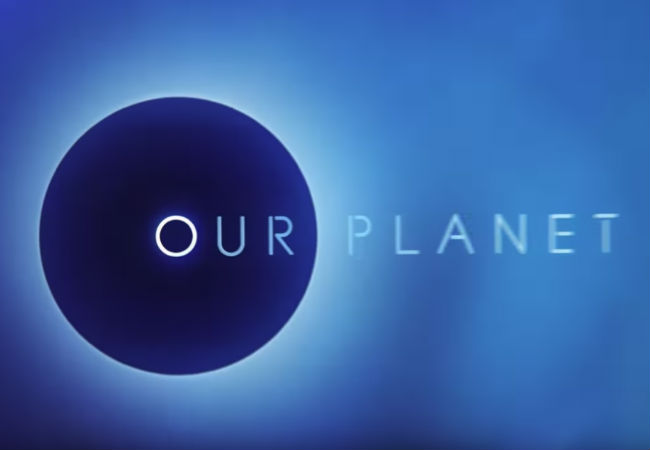 SNAPSHOT
The groundbreaking, eight-part series will showcase the planet's most precious species and fragile habitats, revealing amazing sights on Earth in ways they've never been seen using the latest in 4k camera technology. Filmed in 50 countries across all the continents of the world, with crew capturing more than three and a half thousand filming days, the series, created in collaboration with Silverback Films, whose director Alastair Fothergill was the creator of the critically acclaimed original Planet Earth and Blue Planet series, and WWF, the world's leading conservation organisation, focuses on the breadth of the diversity of habitats around the world, from the remote Arctic wilderness and mysterious deep oceans to the vast landscapes of Africa and diverse jungles of South America. (synopsis via Coming Soon)
For a 92-year-old man, Sir David Attenborough is a very busy man.
No lounging at the bowling club for him (unless it sits alongside some pristine rainforest brimming with unique wildlife); with his new BBC series Dynasties set to debut tomorrow, he already has another project coming down the natural history pike.
Our Planet, which is as majestic and expansive as it sounds, promises to up the bar even further when it comes to nature documentaries and you can understand why David Attenborough, speaking at the World Wildlife Fund's State of the Planet Address event in London recently, is so excited:
"Our Planet will take viewers on a spectacular journey of discovery showcasing the beauty and fragility of our natural world. Today we have become the greatest threat to the health of our home but there's still time for us to address the challenges we've created, if we act now. We need the world to pay attention. Our Planet brings together some of the world's best filmmakers and conservationists and I'm delighted to help bring this important story to millions of people worldwide." (Coming Soon)
It's hoped, and really it's been the aim of pretty everything Attenborough has done, that it will stoke an interest in why preserving our natural world matters, and impel governments and the people they govern, to work towards a future in which the planet is preserved not plundered.
Our Planet premieres on Netflix on 5 April, 2019.