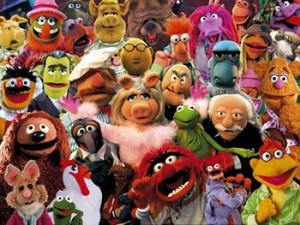 The Muppets leapt back onto the cultural zeitgeist in a big way with the release of their latest movie, titled appropriately enough, The Muppets this year.
Riding the crest of this cinema-driven renewed interest in all things Muppet, BBC One has announced it's planning to make an all new puppets show, No Strings Attached (working title) in conjunction with the Jim Henson Company, with founder Jim Henson's son Brian as lead puppeteer and Danny Baker as lead writer.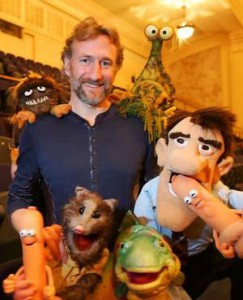 The show, which is only at pilot stage at the moment, will feature two celebrities each week who will take part in "series of unique games run by the cast of characters and take part in a variety of sketches, in what will be a warm, cheeky, family affair fuelled by a healthy dose of off-the-wall, madcap fun."
The announcement, made on the BBC's website, is sure to gladden the hearts of Muppets fans everywhere. With production in the safe hands of The Jim Henson Company, and featuring an assortment of all new visually-rich, fun-filled and no doubt delightfully eccentric characters created by Jim Henson's Creature Shop in Los Angeles, this show may well harken back to the glory days of The Muppet Show in the 1970s.
It makes sense to make this show in Britain since that is the spiritual home of the Muppets in one sense. Though Jim Henson was an American, The Muppet Show displayed a particular British comedic sensibility, being filmed in Britain and reflecting that country's vaudevillian past.
One can only hope that inspired manic magic can strike strike and this new show reflects much of what made its predecessor so popular, albeit of course with a 21st Century flavour.