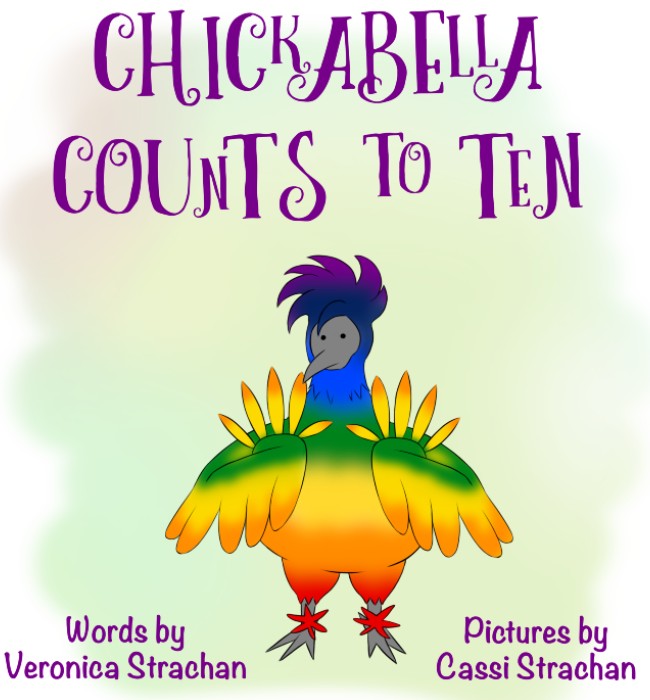 SNAPSHOT
Are you looking for a counting story to read aloud with your kids? Chickabella is back for another adventure. Join Chickabella as she closes her eyes for a game of hide and seek with her family and friends. Little ones will love counting down with Chickabella, joining in with each player's action, and finding where all the chicks and cats have hidden themselves.

There's lots of opportunity for counting as each page helps you introduce children to a different number with pictures, numerals, and text. Chickabella Counts to Ten is the all-new, colourful book from Veronica and Cassi Strachan, the mother-daughter team that brought you Chickabella and the Rainbow Magic. (synopsis courtesy Veronica Strachan)

If you are not a maths-oriented person, or in this instance, if your child isn't, you might not have a lot of enthusiasm for counting anything at any time.
Numbers are, for those of us who loves words and their power and magic, not all that exciting or delightful. (For those who are good at maths, the same can readily be said for numbers I have it on good authority from a friend who finds words, by way of contrast, quite dry and bewildering).
Quite how wonderful numbers can be comes gloriously and colourfully to the fore in Chickabella Counts to Ten by mother-daughter team Veronica and Cassi Strachan.
The new title, which sees Chickabella counting from ten down to one while her siblings, Ren, Youssef, Oliver, Guarav, Bennett, Vena and Inala and three very friendly farmyard cats run and hide, is a follow-up to 2019's Chickabella and the Rainbow Magic which encourages children, with colour, vivacity and flair, to dream about what they would like to be when they grow up.
Every choice made the chicken siblings is a joy and affirmed as such, but I honestly think that it's Chickabella's choice that is the very loveliest of them all.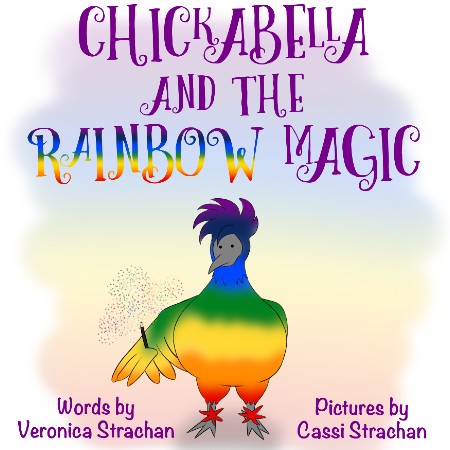 The series – book 3, Chickabella Shapes Up, is already in the works – was inspired by a tragic event out of which Veronica was determined to bring something lasting and special.
"… we originally did the first book in memory of my sister who died in Jan 2019. She had been a kindergarten teacher for thirty years, had five grandchildren and told the best stories. She was the one on our family who knew who was who, birthdays, anniversaries and all sorts of tales."
The spirit that infused Chickabella and the Rainbow Magic obviously touched readers, triggering a rethink of what could be done with a character who is exuberantly alive and very much a nurturer and a carer.
"… the first [book] was a hit with lots of little kids so we decided on a series and have just published the second book."
It's easy to see why the series has become such a favourite with so many people.
Quite apart from the extraordinarily lovely, bright artwork, which urges you to open and love the books before you or your child has read a word, there is a reassuring inclusive dynamic to the books which is never explicitly remarked upon but which radiates each and every single page.
Chickabella Counts to Ten is a brilliant way to "introduce children to a different number with pictures, numerals, and text" but it is also a poignant reminder of the beauty and warmth to be found in families and why they are so important in helping us to learn everything we need to know in life.
Chickabella Counts to Ten releases today, Thursday 9 April and you can find out more about Veronica Strachan at her website and follow her on Twitter.