More Muppets in a brand new fun-filled format?
Yes please!
News that Disney-owned The Jim Henson Company is working closely with the BBC on a brand new show, That Puppet Game Show, to be shown on BBC1, sent a madcap shiver of excitement through my Muppet-loving veins.
Consisting of eight 45 minute episodes, the new series will feature two people – the only human beings in the entire show – who will compete in various segments covering topics like nature, music, celebrity, sport and science, each hosted by a different Muppet who is styled as an "expert" in their field, for £10,000 ($15,400) for their favourite charity.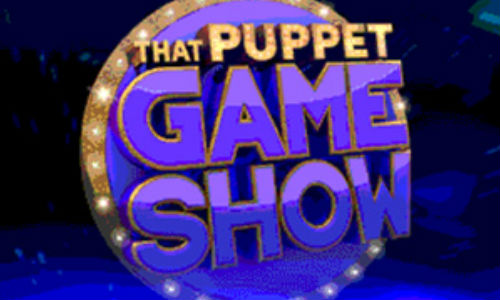 Behind the scenes, in a format reminiscent of the iconic, much-loved The Muppet Show (1976-1981) – you can check out the season 1 intro for the show below –  a sitcom will play out featuring a bunch of two, soon-to-be-loved characters including the producer Mancie, show executive Udders McGhee (cow Muppets are among my favourites) and host Dougie Colon, whose surname, in a very Hyacinth Bucket (pron. "bouquet") moment, is pronounced "cologne".
If the show can capture the zaniness and irreverent near-chaos of its predecessor, and the strong showing of The Muppet Movie last year indicates there's still a huge fan base for The Muppets brand of inspired lunatic whimsy, then there's no reason why this won't perform brilliantly in its primetime Saturday night timeslot.
Now if you'll join me, time for a sing-a-long I think.
"It's time to play the music, it's time to light the lights …"