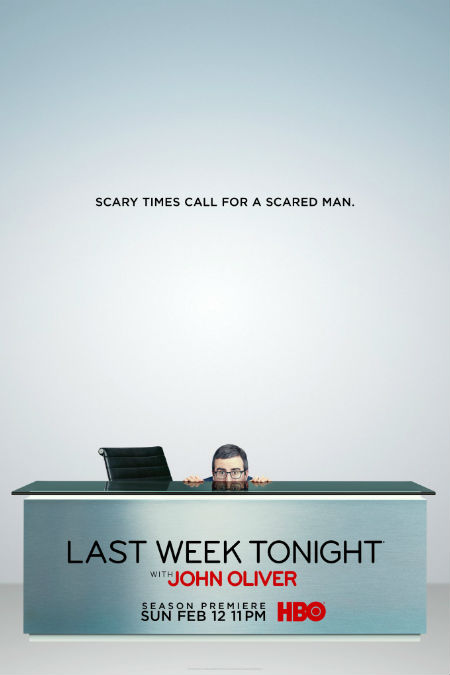 SNAPSHOT
Presenting a satirical look at the week in news, politics and current events, as well as addressing broader issues, the Emmy-winning show is the only weekly news-oriented comedy series to be presented on Sunday night. (synopsis via Coming Soon)
Does he helm the biggest show on HBO? Ah no, that would probably be Game of Thrones? Perhaps he's part of the cable giant's smash hit comedy Silicon Valley? Or maybe his show is the one we've been waiting for for a really, REALLY long time. Haha no, that would be Larry David's Curb Your Enthusiasm.
The thing is John Oliver may not be in any of those shows, but the show that he does front, Last Week Tonight With John Oliver is a vitally important, not to mention very funny, show in its own right.
Having earned his stripes on The Daily Show, Comedy Central's satirical news juggernaut, now fronted by Trevor Noah, John Oliver has shown a real knack for distilling the events of the past week in a way that hits home hard but also winningly uses humour, the spoonful of sugar to the harsh medicine of current affairs, to get the message across.
It's powerful, deeply entertaining combination and while it may not get him atop the Iron Throne – damn thing looks hideously uncomfortable anyway – it does mean his show is compulsory viewing, particularly in these very scary times in which we now live.
Last Week Tonight With John Oliver premieres Sunday, 12 February at 11:00-11:30 p.m. ET/PT.