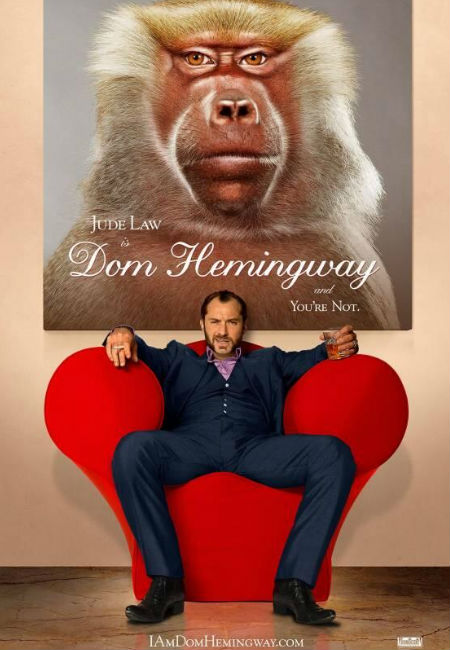 SNAPSHOT
Jude Law plays Dom Hemingway, a larger-than-life safecracker with a loose fuse who is funny, profane, and dangerous.  After twelve years in prison, he sets off with his partner in crime Dickie (Richard E. Grant) looking to collect what he's owed for keeping his mouth shut and protecting his boss Mr. Fontaine (Demián Bichir). After a near death experience, Dom tries to re-connect with his estranged daughter (Emilia Clarke), but is soon drawn back into the only world he knows, looking to settle the ultimate debt. (source: collider.com) 
This is hands down the BEST movie poster of the year so far.
Visually arresting, it's bright, sassy, fun, and utterly one-of-a-kind saying everything and nothing all at once.
I can't wait to see this movie and it's all due to the poster alone.
Dom Hemingway premieres at the Toronto International Film Festival in September 2013 before opening in the UK on 8 November 2013, and USA on 4 April 2014.