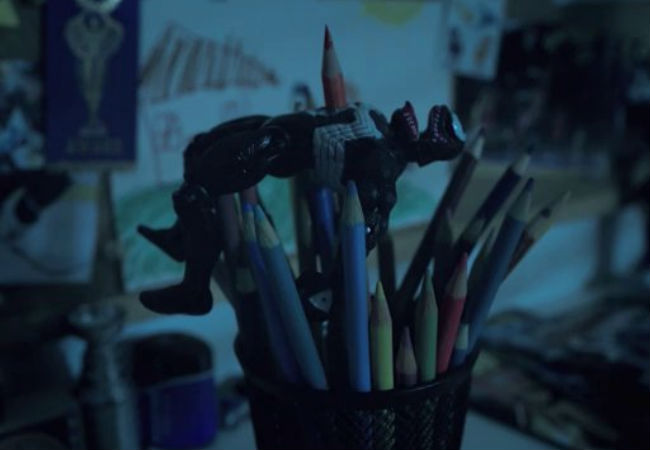 Oh the sweet power of a tale tautly and imaginatively told.
Villainous is a remarkable short film I came across via laughing squid.com, made by talented filmmaker Paul Constantakis, who wrote and directed this visually delightful and powerful story.
In three far-too-short minutes – not that the story is under told; I simply wish it could have gone on forever – according to laughingsquid.com, "a little boy's evil collection of comic book action figures being brought to justice."
The wordless story is accompanied by pitch perfect quietly epic-sounding music, and a breathtakingly poet visual eye that sees the aftereffects of justice being served by a particularly busy superhero toy.
It is everything a film should be, and marks Paul Constantakis as a rare talent worth watching closely.
For now though I am content to simply hit repeat on this beautifully simple tale.
Villainous from Paul Constantakis on Vimeo.