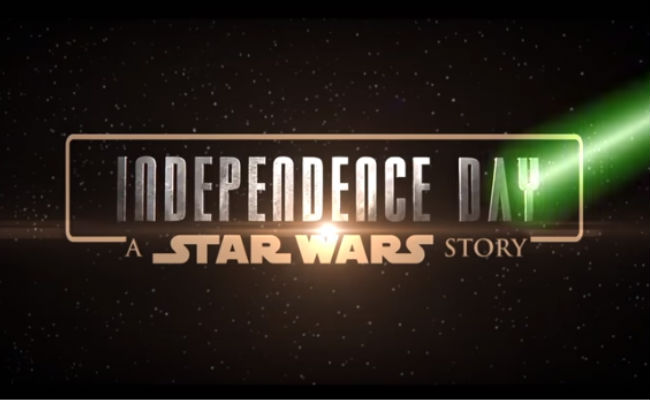 Not content with saving earth from alien invasion, Independence Day's Captain Steven Hiller (Will Smith) and David Levinson (Jeff Goldblum) have now gone inter-galactic, travelling back in time to blow up the Death Star.
Yeah, sorry about that Luke, but as Norwegian comedy group PistolShrimps made amusingly clear in this inspired mash-up of Independence Day and Star Wars: A New Hope, you snooze, you lose.
Not quite sure how this will affect Luke's ascendancy to Jedi greatness, especially with The Last Jedi set to hit theatres in just 3 months time, but we're sure he'll be fine.
Unless, of course, Levinson and Hiller get to Dagobah first and then, well, all bets are off really …
(source: Laughing Squid)