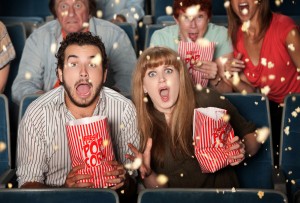 I love movie posters.
In the hands of truly inspired designers, they are a thing of beauty, capable of firing the imagination and heightening the anticipation for the story to come.
Over the last week, movie posters were released for the new iteration of Superman, and for the new instalment in the re-imagined Star Trek franchise, Into the Darkness.
Both are evocative, inspiring, beautifully designed and make me wish, for the 100th time it seems, that they were releasing them tomorrow and not some time next year.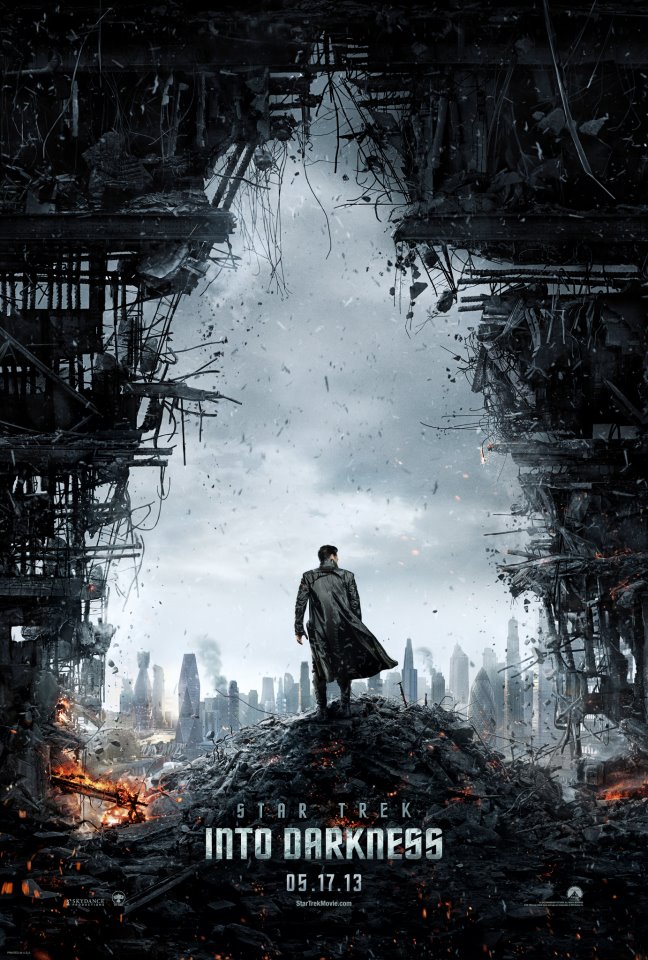 If you want a great deconstruction of what the movie poster is meant to evoke – hint: it shares visual sensibilities with a certain series of films about a caped crusader – then check out this article from examiner.com.
And hot off the cyber press, is the new teaser trailer for the movie, a gloriously intense minute of spaceships lifting off out of the ocean, the people of Earth looking fearful (again), lava, running and falling, and studied concentration on the faces of, well, just about everybody … and the very real sense that like Vulcan before it, Earth teeters on the edge of oblivion …
There is a lot going on in a very short trailer, which acts as the curtain-raiser for the full trailer which hits cinemas, in the US at least, on December 17 before Peter Jackson's much-anticipated The Hobbit.
But wait there's more as Adam B Vary points out in this preview at ew.com:
"… the moment that is sure to spark the imaginations of Trekkies everywhere isn't seen, it's spoken — by the seeming villain played by Benedict Cumberbatch (i.e. Benny Batch). 'You think your world is safe,' he intones darkly over shots that start out on Earth. 'It is an illusion, a comforting lie told to protect you. Enjoy these final moments of peace. For I have returned. To have. My. Vengeance.'"
Yep Earth is in trouble but it's Kirk to the rescue right? One can only hope but as the first movie in the new Star Trek series showed all too clearly, nothing is off limits in this darker, bolder, and far more terrifying re-imagining of the beloved sic-fi series.
Oh and the Japanese get an extra 12 seconds of footage, the end of which, suggests Adam B Vary something quite tantalising:
"As DigitalSpy first noted, the Japanese version of this teaser includes an obvious direct homage to 1982′s Star Trek II: The Wrath of Khan. It comes at the very end, and is something of a possible spoiler, suggesting the fate of one of Trek's most beloved characters."
Consider me officially super-excited …
And now to Superman who looks quite different to what we remember …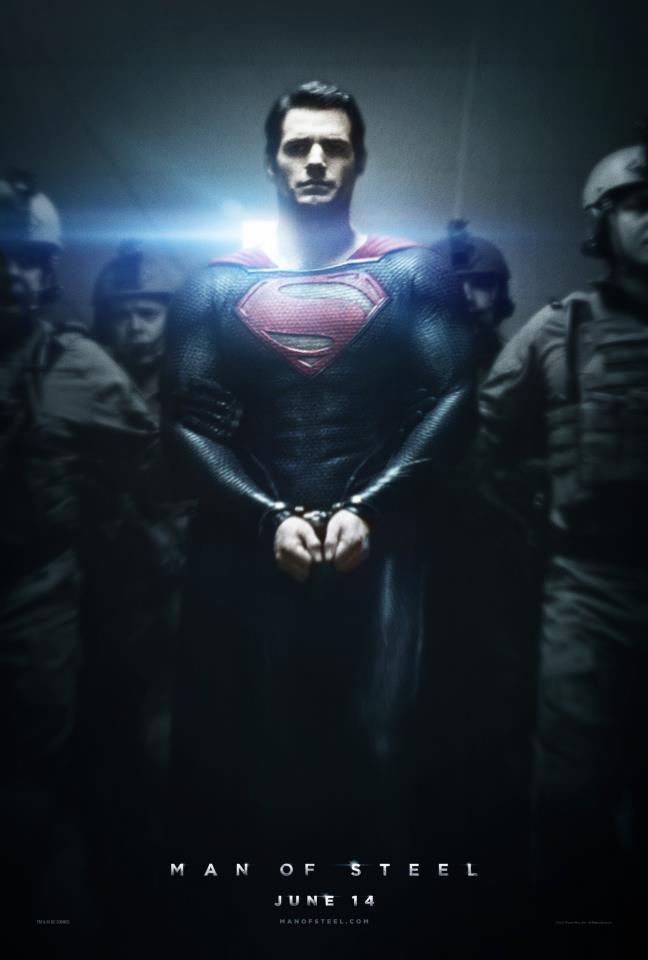 You can read more detail on the movie here.
And here are two enormously evocative trailers for the movie which channel a darker postmodern vibe than previous Superman movies, showing that the lessons of Batman and Iron Man have been well learned.
Audiences don't just want big splashy special effects-drenched action; they also want some genuine humanity that relies less on cartoony-schtick and more on a flawed but noble person.
I thin Man of Steel is going to deliver that in spades if these trailers are any guide.
Are you looking forward to these movies? What excites you most about them?