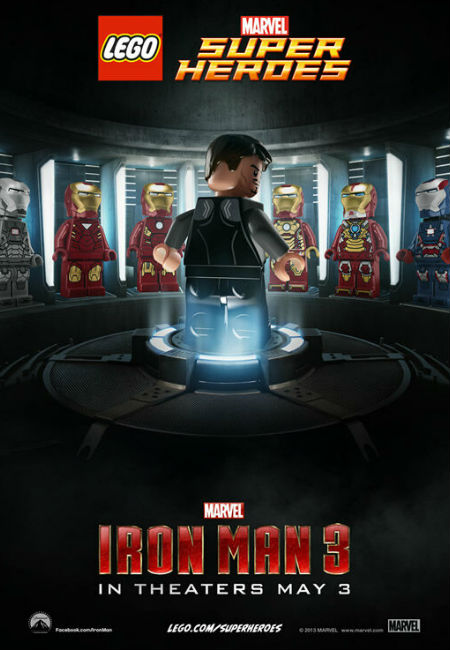 We are a mere week away  – a week my friends! – from Iron Man 3 blasting onto our cinema screens and LEGO have joined the promotional fray with their playful interpretations of already released movie posters.
There will of course be a specially designed line of building blocks, released as part of the Danish brand's Super Heroes series, which doesn't discriminate between comic universes, happily releasing sets from both Marvel and DC.
While the jury is out on whether a LEGO Tony Stark (Robert Downey Jr.) would fly apart into itty bitty plastic bits in a no-holds-barred fight with The Mandarin (Ben Kingsley), there's no doubt that they're a fun addition to the promotional tsunami that has accompanied the release of the next instalment in the Iron Man franchise.
Now if you'll excuse me, it's playtime …