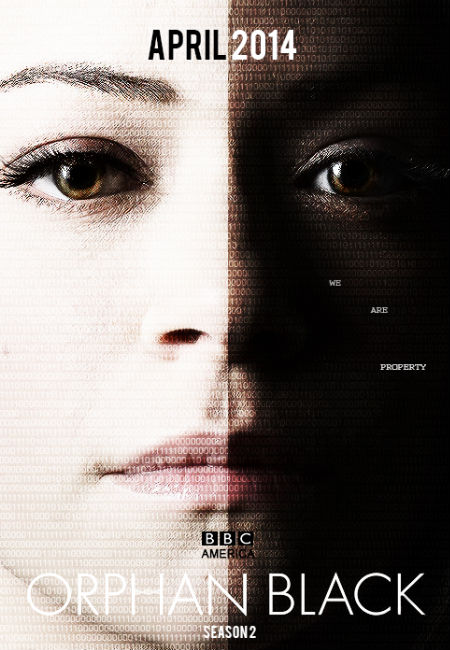 Orphan Black is a rarity on TV these days.
In an age of fractured demographics, time-scattered viewing patterns and sub-genre piled upon sub-genre, the show from BBC America about a woman, Sarah Manning (played by Tatiana Maslany who plays multiple parts on the show) who discovers she is one of a reasonably large number of physically similar but psychologically different and personality-diverse clones when she witnesses a commuter who looks just like her commit suicide at a train station, became a water colour smash hit of epic proportions.
What starts out as a chance to live the good life inhabiting the dead woman, who turns out to be in the police force with a sexy handsome boyfriend and funky inner city apartment (and a whole lotta trouble on her hands; hence ending it all), quickly becomes a rapid descent into a multi-headed beast of a conspiracy where staying alive is not always a given.
Viewers by the millions around the world tuned in over the consistently excellent ten episodes of season 1 to see where the almost constant twists and turns of this show, which never lost its narrative way or sense of self, would take Sarah, her foster brother Felix (Jordan Gavaris), daughter Kira (Skyler Wexler) and Manning's foster mother Mrs. S (Maria Doyle Kennedy).
It was compulsive viewing and from the looks of the recently released mini-trailers on Orphan Black's Instagram site, and the additional longer trailer, it looks like season 2 will be just as engrossing.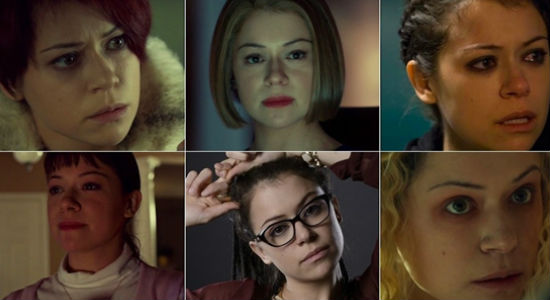 In an interview with Entertainment Weekly in December 2013, gave some understandably oblique tips on what to expect in the upcoming season.
For a start we haven't met all the clones yet, an exciting prospect on any number of levels, not least of which is seeing Tatiana Maslany get the chance to display even more of her impressive acting talent on a number of new roles (her work on Orphan Black won her both the Critics' Choice Television Award and TCA Award in 2013):
"I think of course it's safe to assume that. We are really excited about doing that. We want to do it in a way that is unexpected. We want to do it at a time that's unexpected… We have some surprises in store." (Fawcett)
The two creators are committed to keeping the show "fresh and original" and are promising that the introduction of a new clone Rachel, who is part and parcel of the Nevolution cause, run by the ethically-suspect Dr Aldous Leekie (Matt Frewer), is going to set the cloned cat among the identical pigeons from the explosive first episode of the new season:
"Right off the bat we've really hit the ground running. We left a lot up in the air, so it's been a lot of fun figuring out how and when and where those balls land and how they land in unexpected ways. As for Rachel, we did leave last season knowing that Rachel was a child of Neolution, therefore much connected to the origins of the experiment. So I think Rachel is going to help to open a window for us and we 're going to begin to understand a lot more about the conspiracy."
It sounds as intriguing, exciting and thrilling as ever and I can't wait to see how Sarah navigates the labyrinthine plots manoeuvres when Orphan Black returns on 19 April 2014.
And on the Orphan Black Instagram site, there's a whole suite of mini-trailers, which you brief but tantalising glimpses of the upcoming season and the engrossing drama that lies within.
Here's a few of the mini-trailers. You can see the rest at the official Instagram page for the show.