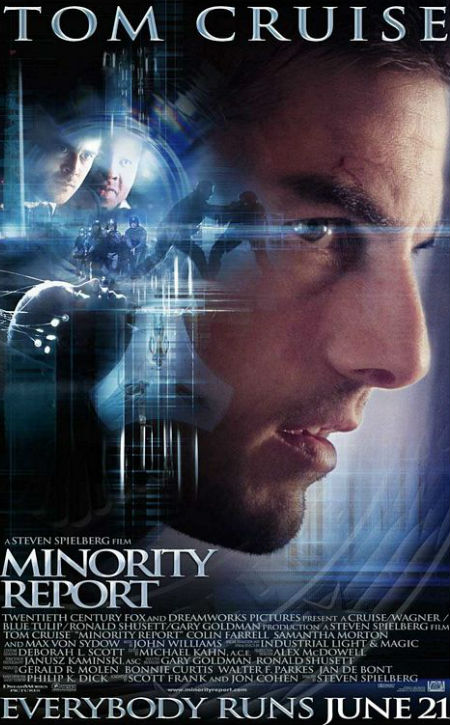 Minority Report, from a story by the impressively-imaginative mind of legendary writer Phillip K. Dick, is a tremendously good film by any measure.
And one ripe for a video essay from Lessons From a Screenplay which compares Dick's 1957 short story, Jon Cohen's 1997 report and the final script by Scott Frank (2001) in a bid to explore "how each tries to establish the philosophy of the story world, to look at how they attempt to persuade the audience to believe in the system of pre-crime, and examine how the story world itself becomes the antagonist of the story."
At its heart, the film has to make the world feel organic and true, and set things up in a way that doesn't make the exposition feel clumsy and clunky.
Minority Report does this by inserting a character, Justice Department agent Danny Witwer, who is as clueless about what the pre-crime system is as we are and who gives the resulting exposition, which Lessons From the Screenplay's Michael Tucker can be dry and inert if handled poorly, a frisson of tension and narrative edge it might otherwise lack.
He's looking for flaws, which forces the protagonist Chief John Anderton (Tom Cruise) to defend the system, something that aids in audiences suspending their disbelief and buying into the world.
It's a clever technique and one that Tucker explores as brilliantly as always, providing a fresh and intriguing perspective on this visionary film.