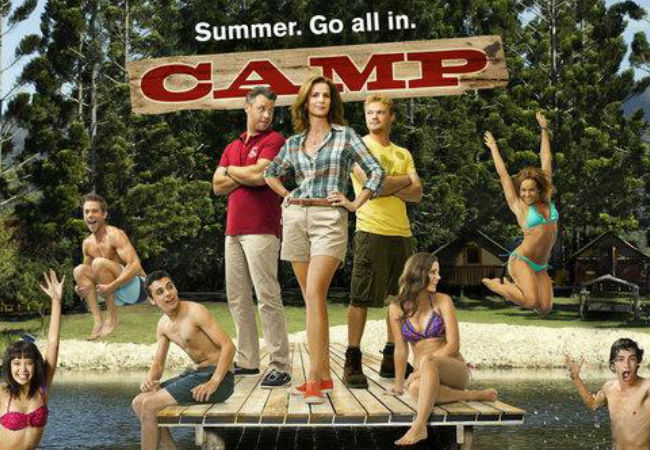 SNAPSHOT
Still reeling from her recent divorce, Mackenzie is ready for a fresh start. She is running things on her own for the first time and scrambling to keep the cash-strapped Little Otter from going under. She considers a buyout offer from Roger Shepard (Rodger Corser, Underbelly), the arrogant but sexy owner of the upscale camp across the lake. Despite her better judgment, their love-hate relationship quickly escalates. Meanwhile, she begins to realize that her charming but much younger handyman, Cole (Nikolai Nikolaeff, Sea Patrol), might be interested in more than just a professional relationship.

In the midst of all this, Mackenzie is struggling to be a single parent to her son Buzz (Charles Grounds), a counselor-in-training at Little Otter this year. A brash, exuberant oddball, Buzz commits himself to losing his virginity by the end of the summer. He makes fast friends with Kip Wampler (Thom Green, Dance Academy), a more reserved fellow CIT who is hiding a secret. Kip has fallen hard for Marina Barker (Lily Sullivan, Mental), a gorgeous, misunderstood CIT who has come to camp to reinvent herself.

Senior counselors Robbie Matthews (Tim Pocock, X-Men Origins: Wolverine) and Sarah Brennen (Dena Kaplan, Dance Academy) met as youngsters at Little Otter and have fallen in love over the years. The two pick up every summer where they left off, but when the sexy, older writer of Sarah's favorite book moves in across the lake, their relationship suddenly gets a lot more complicated. (source: blog.zap2it.com)
Way back when dinosaurs ruled the Earth and I was trying to work out what grand and worthwhile endeavours I should commit my budding life to, the thought of whisking myself off to the USA for a summer of camp counselling in the backwoods of Georgia or North Carolina came to mind.
Seized with the enthralling idea of imparting my near non-existent knowledge of knot tying or campfire songs to eager young minds, I went so far as to enquire about the possibility of jetting off to the land of mom and apple pie for what I was sure would be the best 3-6 months of my life (they have extremely long summers there apparently).
Alas circumstance did not favour my temporary moment of boldness and I was left wondering what a life of canoeing, craft-making and games amidst the pine tree copses would have been like.
Well, I shall no longer have to wonder what might have been.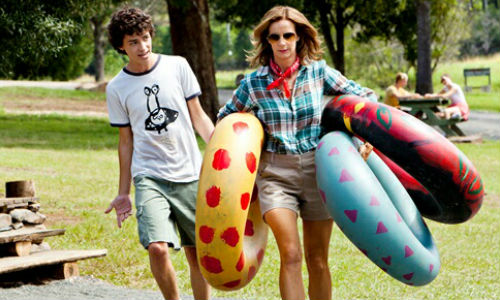 For NBC have given me the promising delights of Camp, a promising new 10 episode dramedy, for it does appear to be a fun mix of comedy and drama, the premiere episode of which goes to air on July 10, appropriately enough at the height of the US summer.
This is what NBC Entertainment president Jennifer Salke was quoted as saying about the series on hollywoodreporter.com:
"In our desire to make summer an exciting place at NBC along with our signature unscripted shows like America's Got Talent, The Voice and American Ninja Warrior, we developed a scripted dramedy we love with BermanBraun that has rich and dysfunctional characters in that great setting where millions of families and young people go each summer: camp. Most of us have had great experiences at camp, and this show … is sophisticated, funny and emotional, and we think it will be the ideal summer series for us."
The trailer certainly seems to back that description of the show, with the presence of Rachel Griffiths at least guaranteeing Camp will have a nuanced, strong emotional centre.
So while I may never learn how to tie a winning slip knot, or make a beaded bracelet to the strains of a badly sung rendition of "Kum Ba Yah", thanks to NBC I will at least get a small glimpse into a world that could have been mine.