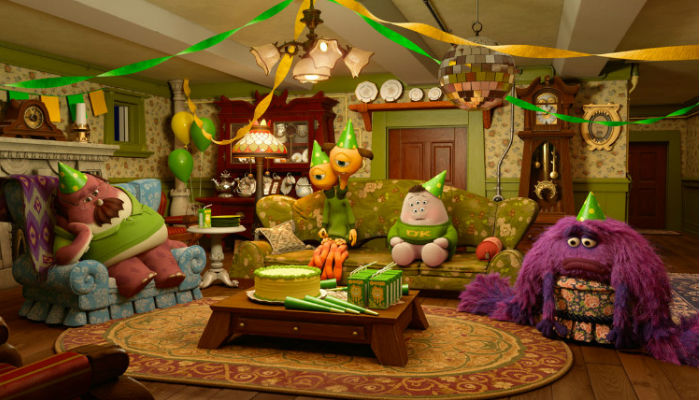 SNAPSHOT
Disney's "Muppets Most Wanted" takes the entire Muppets gang on a global tour, selling out grand theaters in some of Europe's most exciting destinations, including Berlin, Madrid, Dublin and London. But mayhem follows the Muppets overseas, as they find themselves unwittingly entangled in an international crime caper headed by Constantine—the World's Number One Criminal and a dead ringer for Kermit the Frog—and his dastardly sidekick Dominic, aka Number Two, portrayed by Ricky Gervais. The film stars Tina Fey as Nadya, a feisty prison guard, and Ty Burrell as Interpol agent Jean Pierre Napoleon. (official synopsis via slashfilm.com)
What a rich, fruitful and, fittingly, downright silly, few days in has been for Muppet's Most Wanted.
Always happy to ride the cutting edge of popular culture, all the while remaining delightfully themselves, The Muppets' latest trailer, a spoof on the power of social media advertising complete with a host of hilarious Twitter handles and amusingly earnest, misspelled recommendations, is exactly what the promo doctor ordered.
It gleefully and mischievously has a dig at overhyped internet campaigns that build a crescendo of fervent anticipation largely based on random tweets and stray Facebook plugs.
Not that these sorts of affirmations don't have any worth – they very much reflect where pop culture consumers hearts and minds are and in their own way are worth their in gold – it's more the way they are used to generate an over the top frisson of excitement more reflective of marketers than the fans themselves that is ripe for a send up.
And so the Muppets Most Wanted promo team do, using handles like @kermitrules17, #fuzzyben4375 and @IHeartHorses214, and read out hashtags (which always sound far sillier verbally than they do when you read them) like #MUPPETSFORLIFE #IAMAWESOME #YOLO to whip everyone looking forward to the film into a frenzy.
Are we paying attention? You better believe it, and irony or not, may just be planning our own #4REALZ Twitter exclamations of our own.
In other exciting news, Disney has announced that Muppets Most Wanted will be accompanied by a short called Party Central, which takes places in the world of Monsters University and which was originally going to be used as the lead in for Pixar's The Good Dinosaur until its release date was pushed back to November 25, 2015 from this year.
Party Central debuted at this year's D23 Expo, held by Disney and was described by Russ Fischer at slashfilm as follows:
"The short is directed by Kelsey Mann, story supervisor on Monsters University. The short shows what happens when no one shows up to OK's party. They solve this problem by using door stations to steal from the bigger party of the year, which is also going on at another frat. They must steal the food, the music, the monsters and the fun, but must do so by going through another human house and in through another closet door."
As an avid viewer of Pixar shorts this has me almost as excited as The Muppets Wanted itself.
I said "almost" – let's not get carried away here.
As The Muppets rightly point out, that is for social media marketing campaigns, thank you.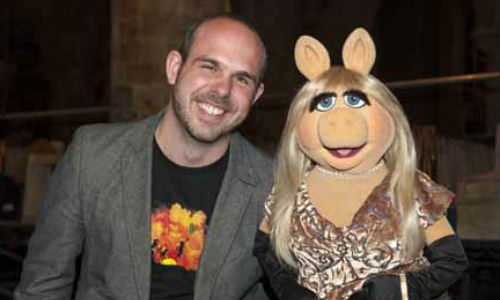 And finally, the wonderful people at totalfilm have gained official access to the Muppets Most Wanted set and scored interviews with the likes of Miss Piggy, Kermit, Ricky Gervais (who reveals how The Muppets inspired his hit show Extras), producer Todd Lieberman and production designer Eve Stewart.
They're informative, fun and a perfect way to spend some time with The Muppets in the lead up to the release of Muppets Most Wanted in USA on 21 March 2014 and in Australia on 24 April 2014.